Cutter Morning Star High School Softball and Baseball Team take on the Murfreesboro Rattlers today starting at 4:00. All tickets must be purchased online at the link below.
https://gofan.co/app/school/AR18603

Congratulations to both the Lady Eagles Softball Team and the Eagles Baseball Team on their wins yesterday. The softball team has won 6 in a row! Go Eagles!


Tonight's Home Baseball and Softball games with Kirby have been moved up to 4:00 due to impending weather moving this way! Please come out and support the Eagles!

Please come out and support the Softball team tonight @ 4:30 as they take on the Caddo Hills Indians. Tickets can be purchased at gofan.co. Cash WILL NOT be accepted at the gate. Go Eagles!

Hi Parents and Students, This is a reminder that there will be a senior meeting on Friday at 1:00 PM. All students are required to attend. Parents are encouraged to attend because we will be going over senior breakfast and asking for volunteers, and students may also need help getting their scholarship information together. Students need to either send me two pictures through email by Friday or bring two pictures with them on Friday. This will be for the senior slideshow. In the past, seniors have submitted one baby/kid picture and one candid current picture. This works pretty well for the slideshow, but you may submit any pictures that you want as long as they are school appropriate. Students will also need to bring a list of all scholarships that they have received, the name and the amounts. Even if you are not going to the college where you have been offered a scholarship, please still include it on the list. Thank you and I will see you on Friday! Mr. Stage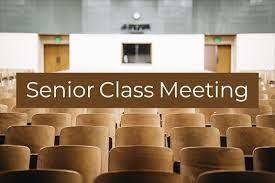 It's time for prom. Tickets sales will begin on Monday, April 11, 2022. Tickets can be purchased from Mrs. Stewart. Prices are $10 for singles and $15 for couples. The theme this is "Dripping in Luxury." Prom will be April 23, 2022, in the Multi-purpose Building from 7:00 to 11:00.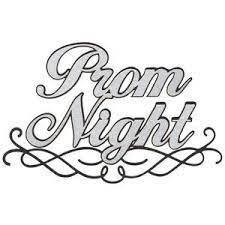 Softball game today has been cancelled.

Todays Baseball game at Jessieville has been cancelled.

Jr High Track Meet @ Jessieville on Tuesday, 4/5/22 & Sr High Track Meet @ Jessieville on Thursday, 4/7/22. Subject to change due to weather.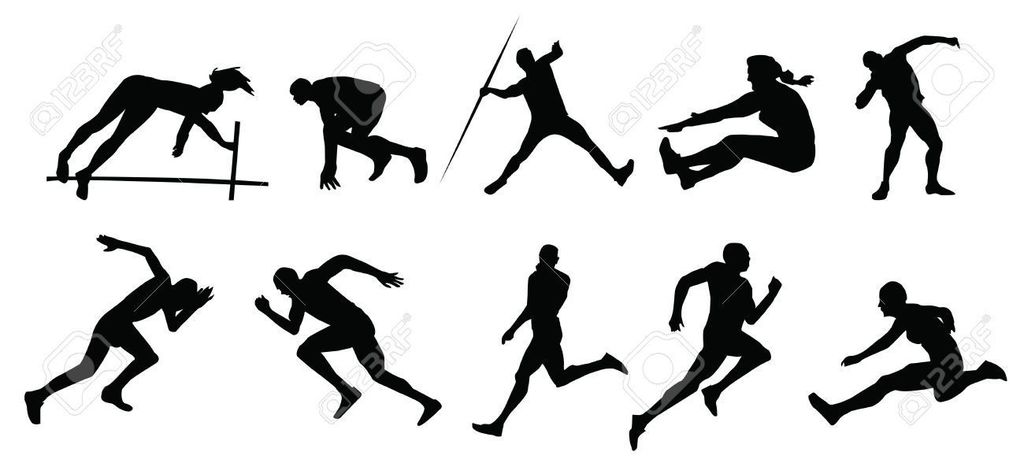 Softball Game has been cancelled for today, but baseball WILL still play starting @ 4:00 against Caddo Hills. Tickets may be purchased online ONLY on gofan.co!

Congratulations to the Cutter Morning Star E-Sports Team, Jacob Harbin, Jacob Smith, and Logan Vaughan. They are currently second in the state. This is against all schools, regardless of size. Pretty incredible!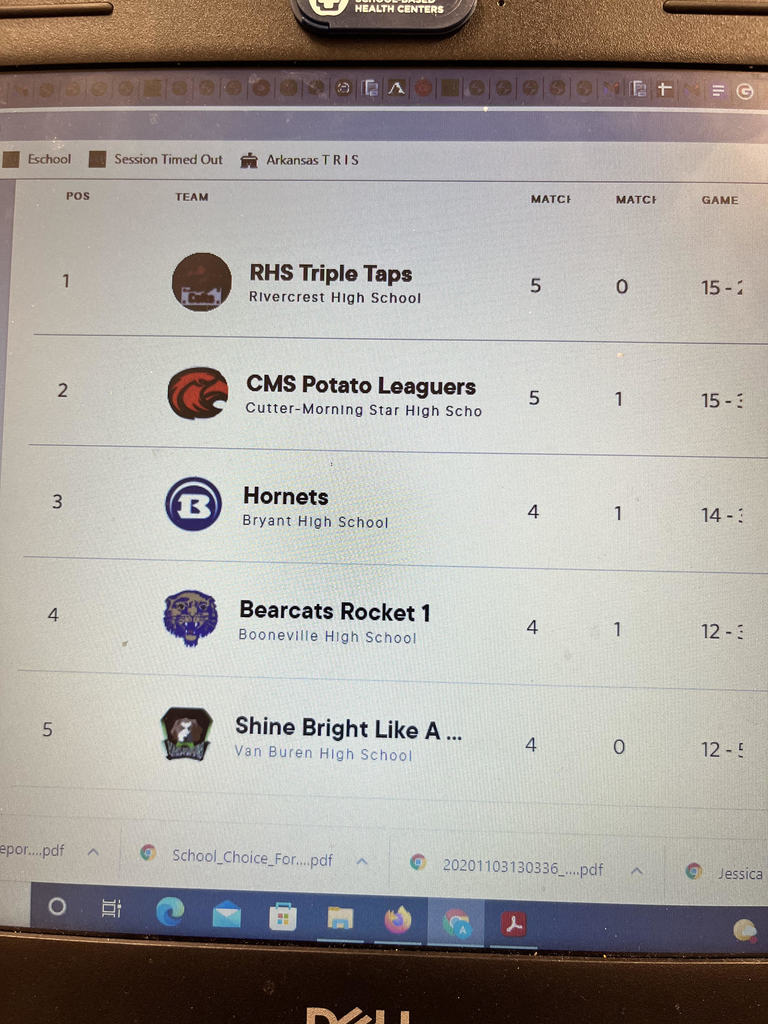 Baseball has a home game tonight @ 4:30 vs SpringHill. Tickets can be bought on gofan.co ONLY! Come out and support the Eagles! Softball plays @ Bearden at 4:30! Go Eagles!

ARKTESOL Student Scholarship Application - Deadline April 1, 2022 Current or Former ESOL students may apply for a $1000 Student Scholarship. The scholarship is potentially renewable for four years for a total amount of $4000. Applicants must be committed to pursue education beyond high school. There is no GPA requirement but financial need is considered. If you would like to apply for this scholarship, please get with Mr. Stage or Mrs. Giusti. They will assist you in this process. Link to application -
https://docs.google.com/forms/d/e/1FAIpQLSdMOmbRnFfdgC2rw0hMa6FBVj6wTMCfP1dl3PEhtLttBV_TXA/viewform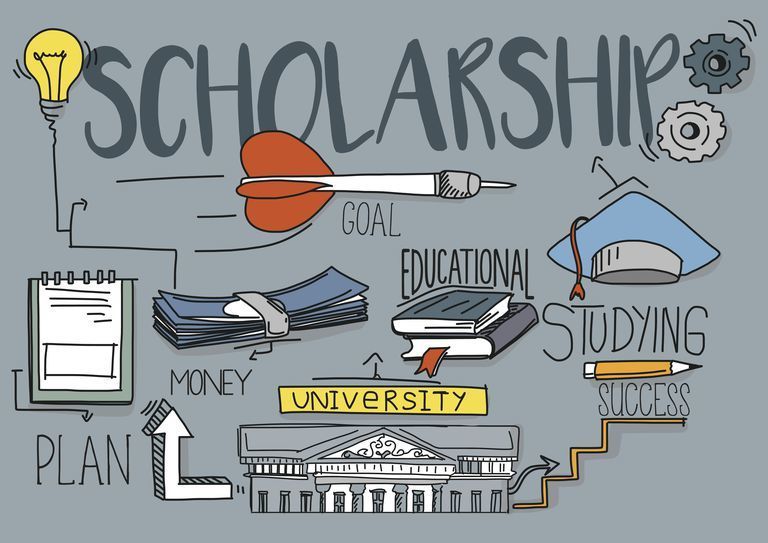 Dear Parents and Students, The Cutter Morning Star Juniors will be attending the Career Exploration Fair as a class on Wednesday, March 30, 2022 from 11:00 - 12:30 at the Hot Springs Convention Center. The Career Fair's purpose is for students in their junior year of high school to be introduced to different career fields and speak directly to local employers. Students need to dress business casual, and will need to wear appropriate shoes. Please have them wear one of their nicer outfits to make a good first impression with the employers. They are representing themselves and their parents, as well as our school district and faculty. This first meeting may lead to a future employment opportunity. Please email me with any questions. Thank you, Christi Nation Career Coach


Baseball and Softball games at home tonight vs Poyen. Baseball starts at 4:00, Softball at 4:30. Tickets can be purchased @gofan.co ONLY! No tickets will be sold at the gate. Come out and support the Eagles!

If tickets are purchased for you from someone else the buying party can send a link via email that allows your tickets to be redeemed at the gate. Send link via email do NOT send screenshot of tickets. Thank you and Go Eagles!

Eagle Parents and Fans, Just a reminder for the upcoming baseball and softball games at home this week. Baseball plays Mt. Ida tomorrow starting at 4:00 and Baseball/Softball will play Foreman at home Friday starting at 4:00. Tickets MUST be purchased online through gofan.co!! Cutter Morning Star will NOT accept cash at gate! Also, DO NOT show gate keeper a screen shot of the tickets, the tickets must be able to be clicked on and redeemed by the person at the gate! Thank you and Go Eagles!

Eagle Parents and Fans, We would like to say a big congratulations to several member of the boys and girls basketball teams for their post season awards! Girls All Conference Team- Selena Gasca, Sierra Wilmath Boys All State- Hayden McDougal Boys All State Tournament Team- KJ McDaniel Boys All Regional Team- Hayden McDougal, KJ McDaniel Boys All Conference- Hayden McDougal, KJ McDaniel, Clay Weldon

Eagle Parents and Fans, Todays home baseball game with Spring Hill has been canceled! It will be made up at a later date.