Congratulations to Mrs. Phillips for being selected as the January teacher of the month at the high school! Mrs. Phillips truly cares about her students and goes out of her way to make sure that each student is loved and supported. She is a true joy to have on staff, and we are very grateful that she is an Eagle!

Eagle Fans, With only a couple weeks remaining in the regular season, we would like to update you on the schedule. Thursday Jan. 26 JVG JVB JG JB in that order 4:30 start at Home vs Jessieville Friday Jan. 27 JB SG SB 5:00 start (SENIOR NIGHT) NO 7G game!! Senior night festivities will start approx. 6:00 Friday Saturday Jan. 28 7G 7B @ Jessieville Tourney both teams play at 9:05am Thursday Feb. 2 Murfreesboro- Cancelled
Dear Parent/Guardian: We are hoping to see parents of all 7th, 8th, 9th, 10th, and 11th grade students on Monday, February 13, for CAPS conferences. The purpose of this conference is to sit down with your child and his/her CAPS advisor for a visit that will help us to provide the best curriculum possible for your child. CAPS (Career Action Planning for Students) is a program that provides each student with a personal advisor to help plan coursework that will support academic and career paths. At Cutter Morning Star, we believe that course selection is a critical component of a quality education and that parent(s), student, and school should be involved in the decision process. These conferences help us make decisions that involve proper staffing, and scheduling that will allow us to best utilize every resource possible to try to make the high school experience the best that it can be. CAPS advisory sessions will be held each week, from 2:22 to 3:14, on these dates: January 13, January 20, January 27, February 3, and February 10. All students should attend these sessions. Each session has a specific task, which includes a transcript analysis, completing or revising the graduation plan, and course selection for next year. These tasks are difficult to complete unless students are present, so they are encouraged to be at school each Friday, so that they can have the help and advice of the CAPS advisor. On February 13th, your conference will consist of reviewing your child's transcript, graduation requirements, and courses selected for the 2023-24 school year. Conferences will begin at 1:00 p.m., with each session lasting 15 minutes, and ending at 7:00 p.m. We ask that you make it a priority to keep your allotted time slot which you will find at the bottom of this letter. Our staff is very excited to have the opportunity to work with your family in helping plan for your child's future. If you have any questions, please contact your student's advisor via email. I urge you to make this night a priority, and we look forward to seeing you on the 13th. If you have any questions concerning your child's current progress in a subject, please contact the teacher and schedule an appointment outside of this date. This will allow us to remain on schedule throughout the day of CAPS conferences. Sincerely, Adam Stage, Principal Cutter Morning Star High School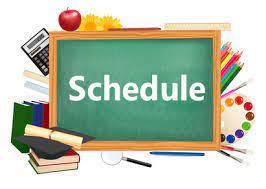 Please attend Decade in Review tonight in the high school arena starting at 5:30. Come see all the great things going on at Cutter Morning Star School District.

Eagle Fans, A few quick announcements regarding some schedule changes/updates to the basketball schedule. The Bigelow game scheduled for 1/20 is now going to be played tomorrow on 1/19 due to a Beta Club Convention going on this weekend. JB SG SB 5:00 start @ Bigelow tomorrow. The Magnet Cove game next Tuesday is at Magnet Cove not at home because of the roof leak last time we played them. There is a home game on January 26th with Jessieville JVG JVB JG JB starting at 4:30. The 7th grade girls play in a jamboree at Bismarck this Saturday the 21st and the 7G and 7B will end their season Saturday the 28th in a tournament @ Jessieville. Thank you and Go Eagles!!!
Great night and a great crowd for homecoming! What a win for the senior boys! Thank you to all of our fans for your amazing support! No better fans than #EagleNation. If you aren't a part of this, you're missing out!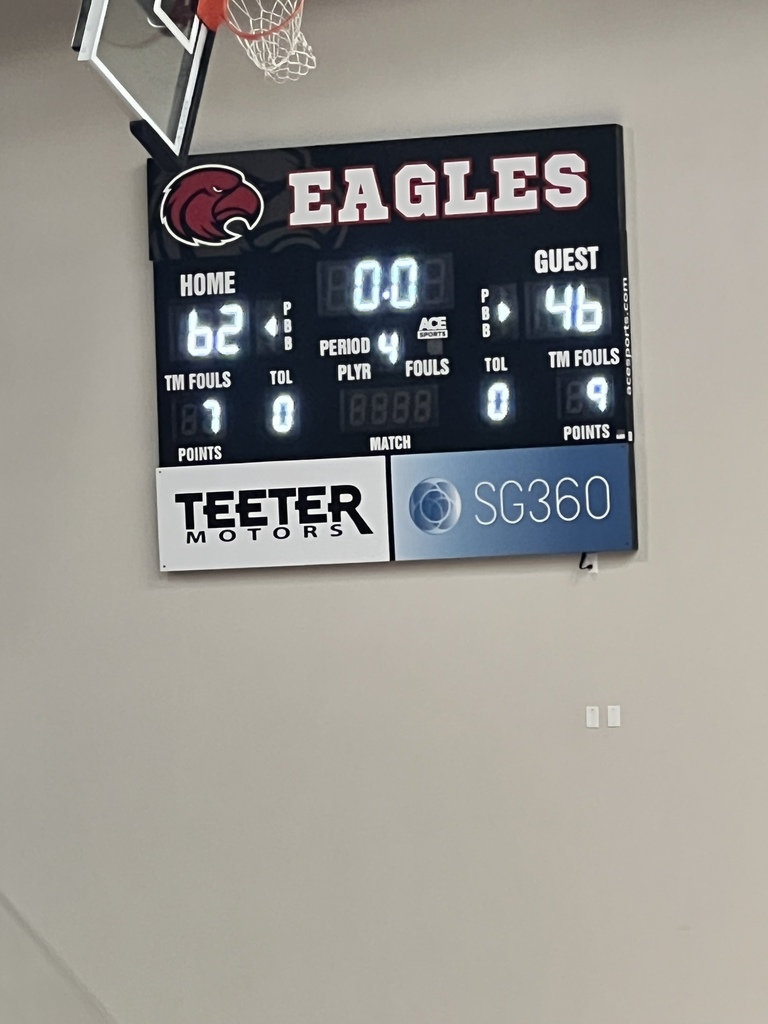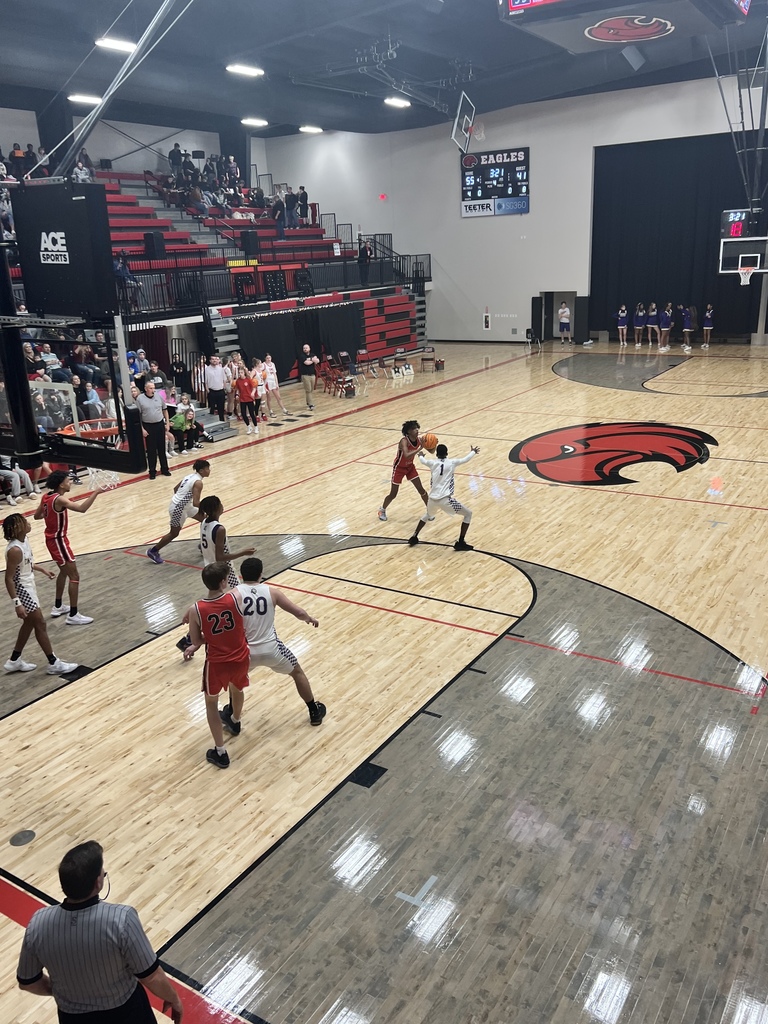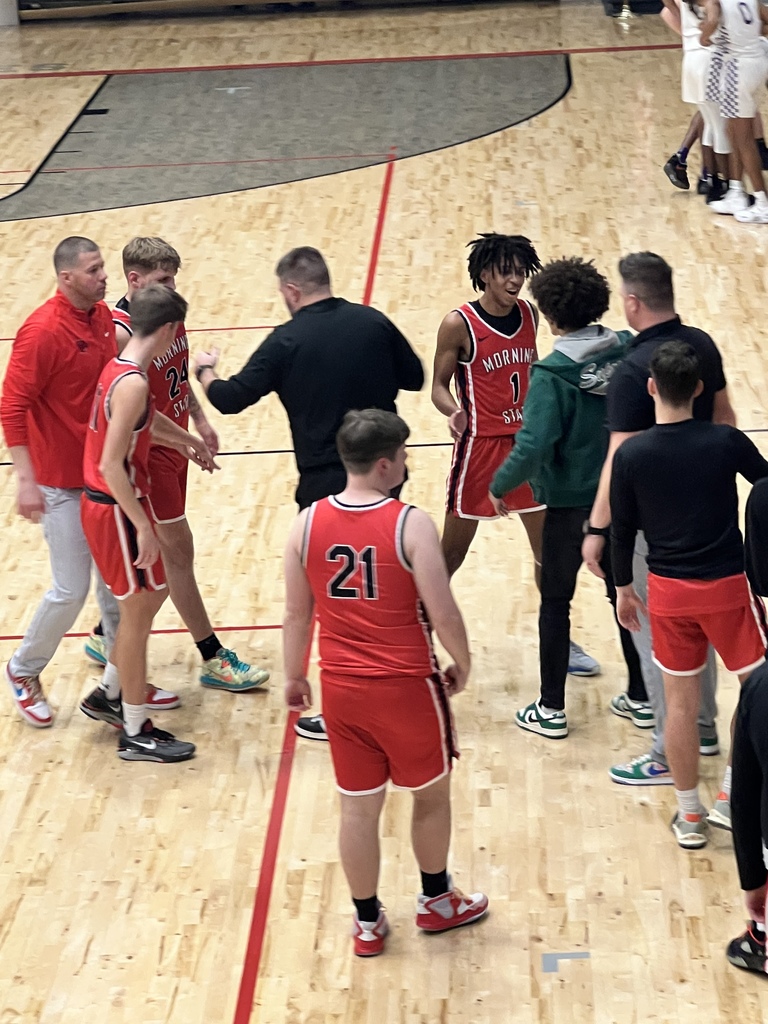 Big thank you to Razorbacks special teams coach Scott Fountain for coming and visiting with our athletic department today! #GoEagles #GoHogs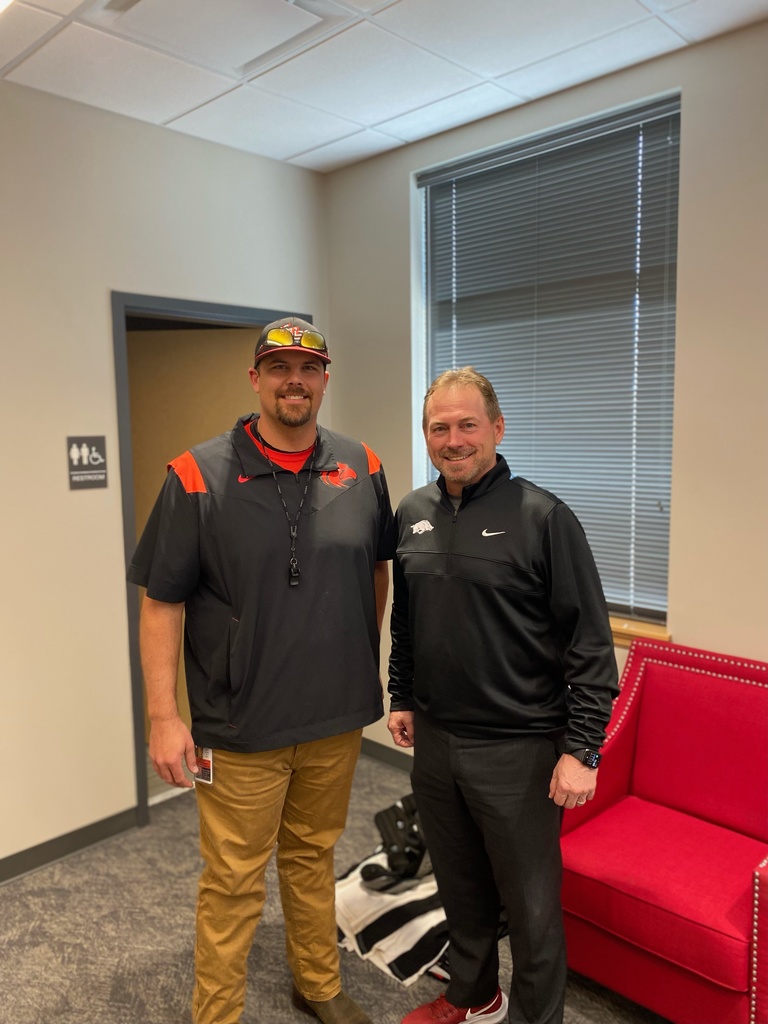 Eagle Nation, Homecoming is here!! The schedule of events for tonight are as follows: Junior Boys-5:00 Homecoming -Approx 6:00 Senior Boys -Approx 6:30 Senior Girls- Approx 7:45 The attendance record will be in jeopardy tonight so please purchase your tickets early on gofan.co and show up early. There has already been 200 tickets pre sold. We don't want anyone to miss the action! Go Eagles!!
Our daytime basketball homecoming ceremony is this Friday at 2:30 in Eagle Arena. Parents are welcome to come out and be a part of the festivities!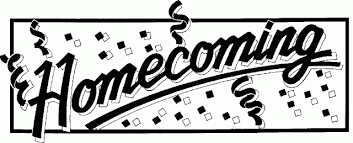 Eagle Nation, It's that time again! Homecoming is this Friday night against the England Lions. The three game night starts at 5:00 with the Junior Boys, followed by the homecoming ceremony around 6:00. After the ceremony the Senior Boys will play first and then the Senior Girls. REMINDER- Get your tickets early because this is an attendance record game (Over 1k screaming eagles). Tickets can be purchased on gofan.co. Tickets are going fast!!

Eagle Nation, I would like to take a minute this morning to say a special thank you! I would like to say thank you to our loyal fans, and community for their support of our students, it is second to none!! Your commitment to our students does not go unnoticed. THANK YOU!
Tickets to the Homecoming Dance are on sale! The dance is Saturday, January 14th, from 7pm to 11pm in the multi purpose building. Tickets are $10 each. Students can see Mrs. Stewart or purchase a ticket at lunch. A table will be set up. The Dance is for grades 9th-12th. If a date attends another school or has graduated, students can pick up a date permission slip in the office or from Mrs. Stewart in room 401.


The JG and SG will play @ Lonoke tonight starting at 5:00

Eagle Nation, We would like to take a minute today to recognize Senior Boys Basketball Player KJ McDaniel for eclipsing the 1k career points mark over the Christmas Break. On December 20th, KJ scored 36 points against Baptist Prep to put him over the mark! Congratulations KJ on joining a very prestigious club!!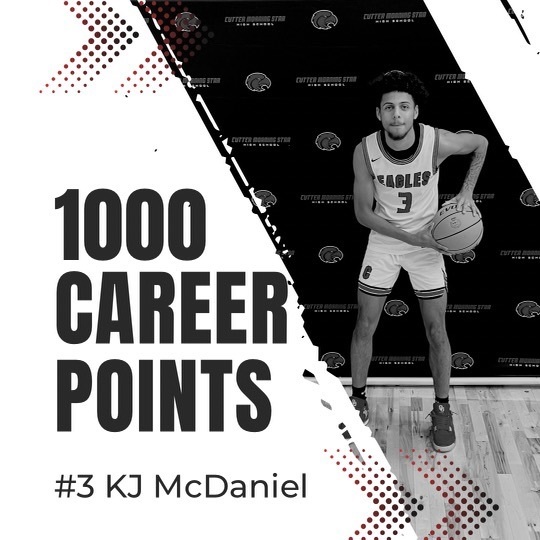 Our thoughts and prayers go out to our neighbor's at Jessieville School District. Paise the Lord for quick action and great leadership in keeping the students, faculty, and staff safe. Please let us know if we can assist in anyway. "It's about all kids." "Love your neighbor like yourself".
The High School will be holding a first semester academic awards ceremony this Friday, January 6th, at 2:30 in the High School Arena. All parents are invited to attend!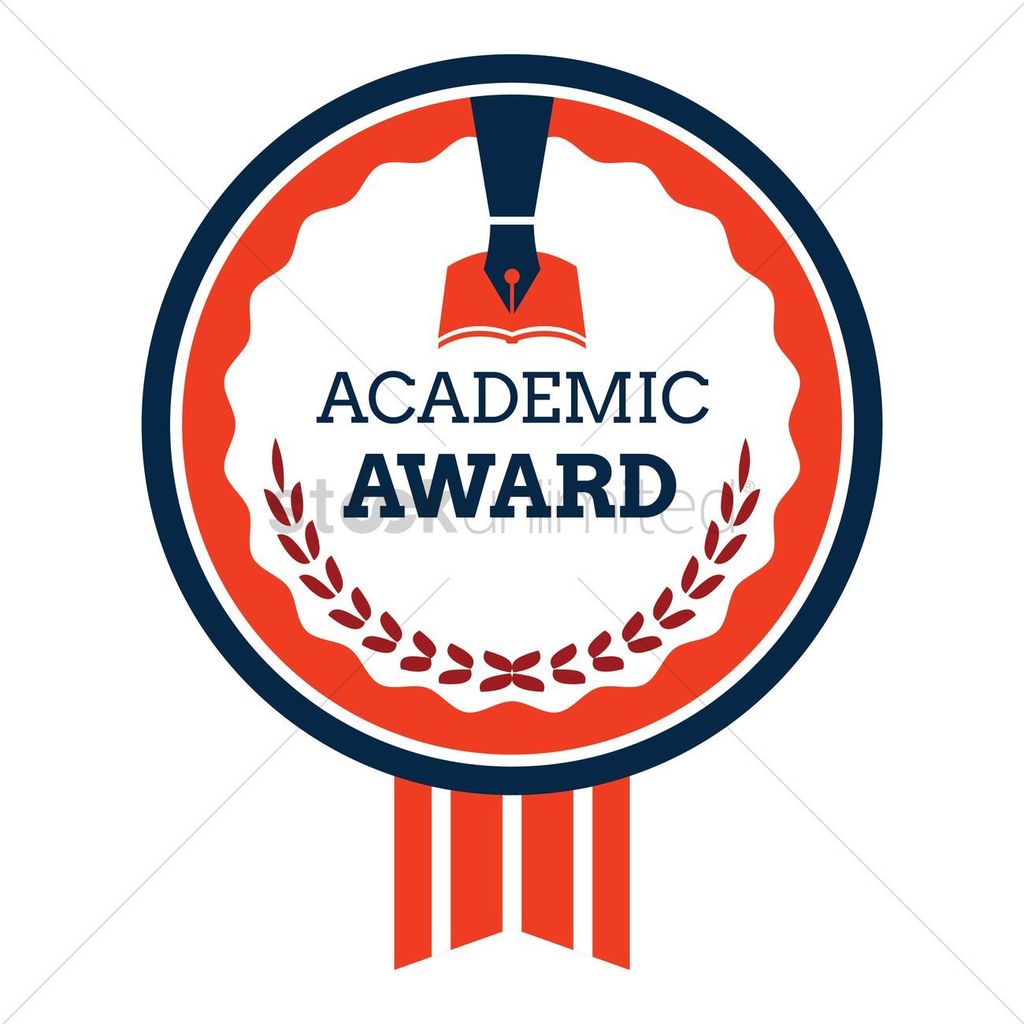 Tommorows final day at Bauxite Tourney has been cancelled due to impending weather.
Congratulations to our December teacher of the month, Heather Slay! Mrs. Slay is our library media specialist and is in charge of our East program. Mrs. Slay is also our building test coordinator and is the "go-to" for all of the odds and ends jobs at the high school! She is always willing to pitch in wherever there is a need, and we are very appreciative for all of her hard work!

Announcement!!! The games for tonight have been switched from Magnet Cove to Cutter due to a leak in the roof of the gym at Magnet Cove. We are sorry for the inconvenience but this was all we could do to make sure the games were played tonight! 6:00 start JB SG SB