Eagle Fans, The time has come!!! Today is the official release of the 2022-2023 basketball schedule! If you got a schedule before today you need to replace it with this one. Both teams have been working very hard towards the upcoming season and we are excited about what this year has in store!! Even early morning practices don't phase these guys! Some teams preach about culture some act it out!!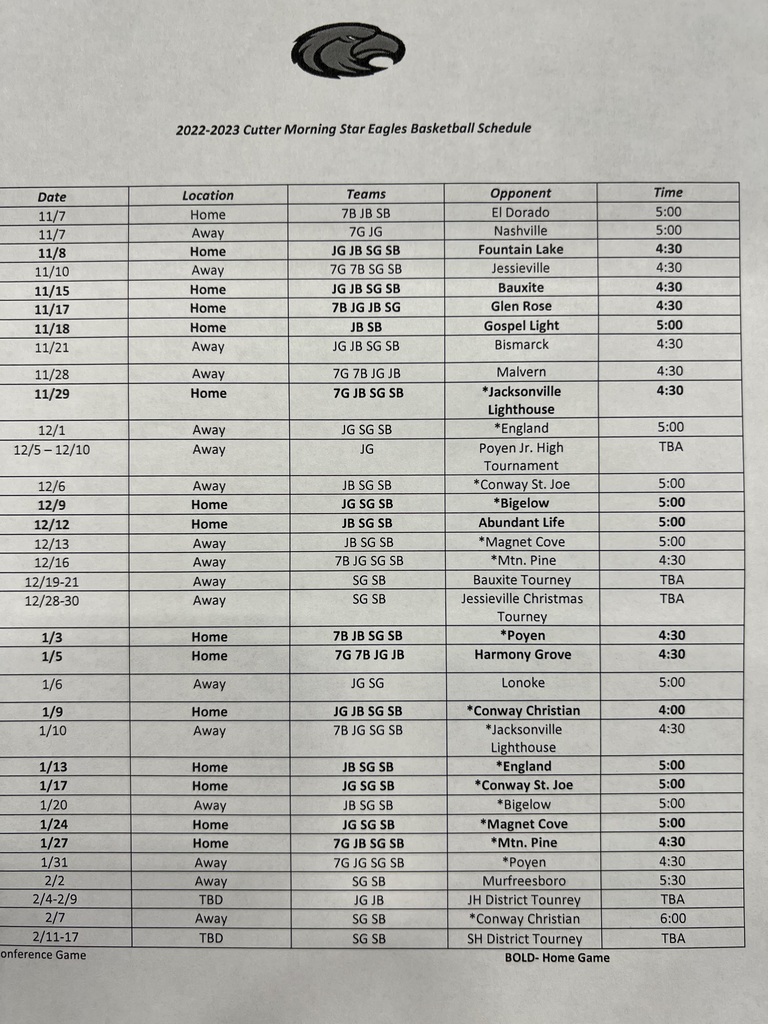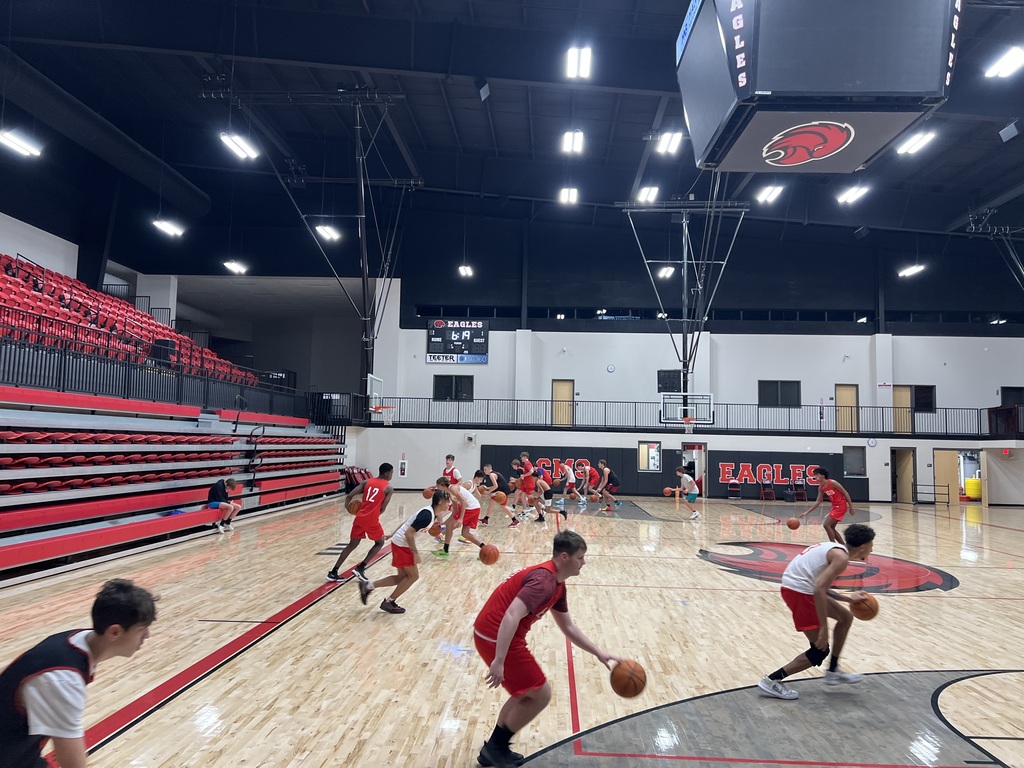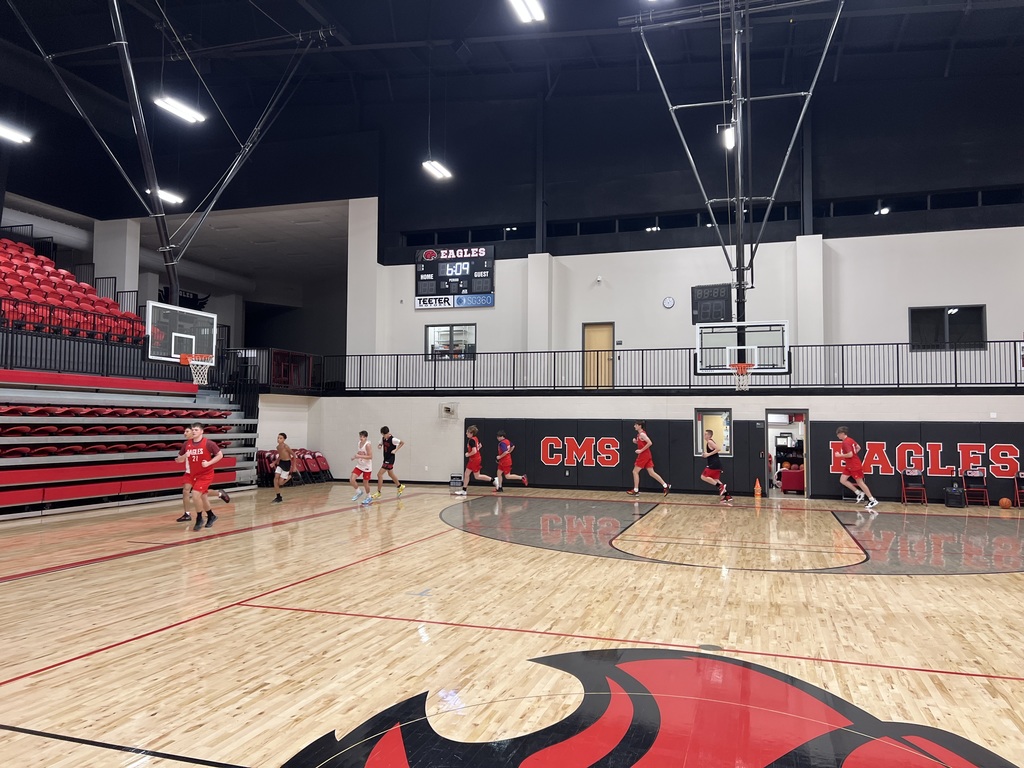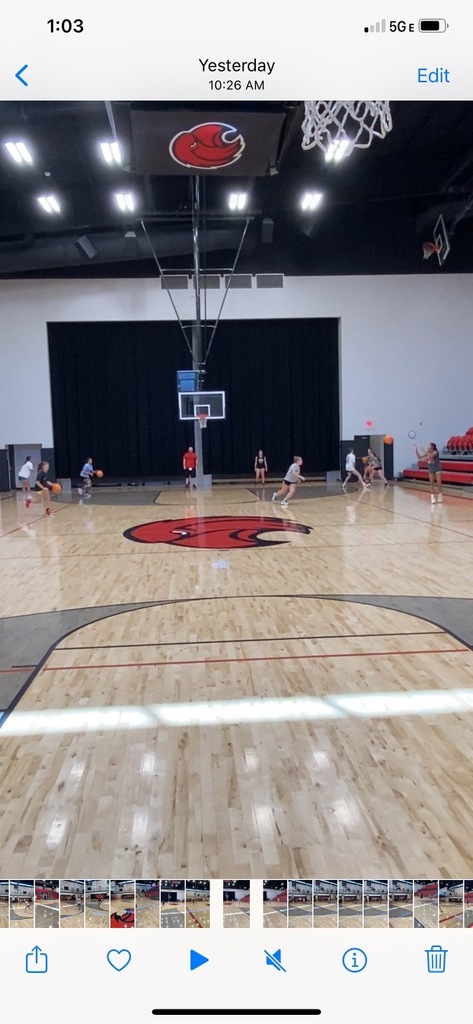 Tonight's Volleyball game with Scott Charter has been cancelled. There will be NO games Monday October 3rd!

National Yearbook Week begins today through October 9th! Order your 2023 yearbook this week and enter the sweepstakes for a chance to win $100.00 Visa gift card. Go to
https://jostensyearbooks.com
and search for our school to buy the yearbook!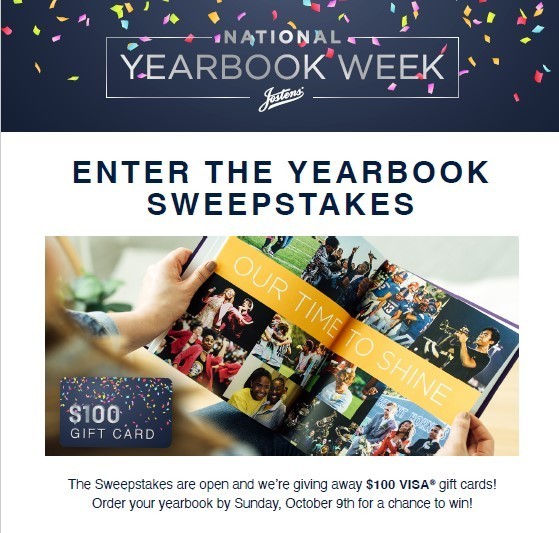 Elementary Parents: Teachers WILL be scheduling times for you to meet with them if a conference is requested/required. Please see the information sheet in your child's backpack. If you need more information, please contact your child's teacher. Thank you for your partnership!
Hi parents and students, Parent-Teacher Conferences will take place from 1:00 PM - 7:00 PM on Monday, October 17th at both the High School and the Elementary School. We encourage all parents to attend, as it is offers the opportunity to see your student's progress and determine ways that he or she can receive any needed support. Teachers at the high school will not be scheduling conferences, so you may come and go at any time that is convenient for you. All conferences will take place in teachers' classrooms. If you need assistance finding a classroom, Mr. Stage and Mrs. Edgin will be in the cafeteria area to assist you. Please be mindful of parents that are already meeting with teachers and avoid interrupting a conference that is already taking place. You may line up at the door of a teacher that you need to meet, and they will call you in, one at a time. We look forward to seeing you there! -Mr. Stage
Elementary Homecoming Spirit Week dress up days!! Join us in celebrating Homecoming Week! Please make sure all clothing is school appropriate.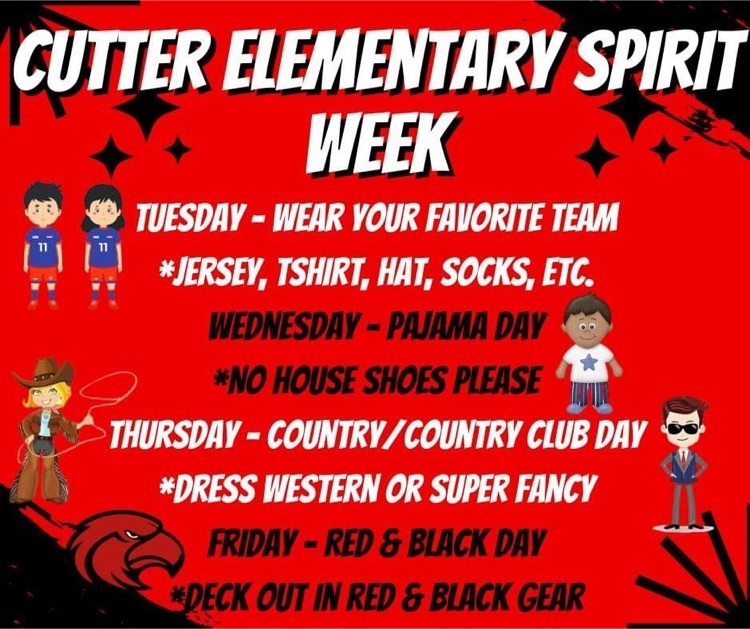 The athletics department is now selling old men's and women's basketball uniforms. If you played and want to buy your old jersey for a keep sake they are available . Everything is on a first come first serve basis and there are several generations of uniforms. There will not be a sale price listed on anything as this is a donation, but everything that is in good condition will have a $5 minimum. Please see Coach Brickell for purchase. Thank you and Go Eagles!!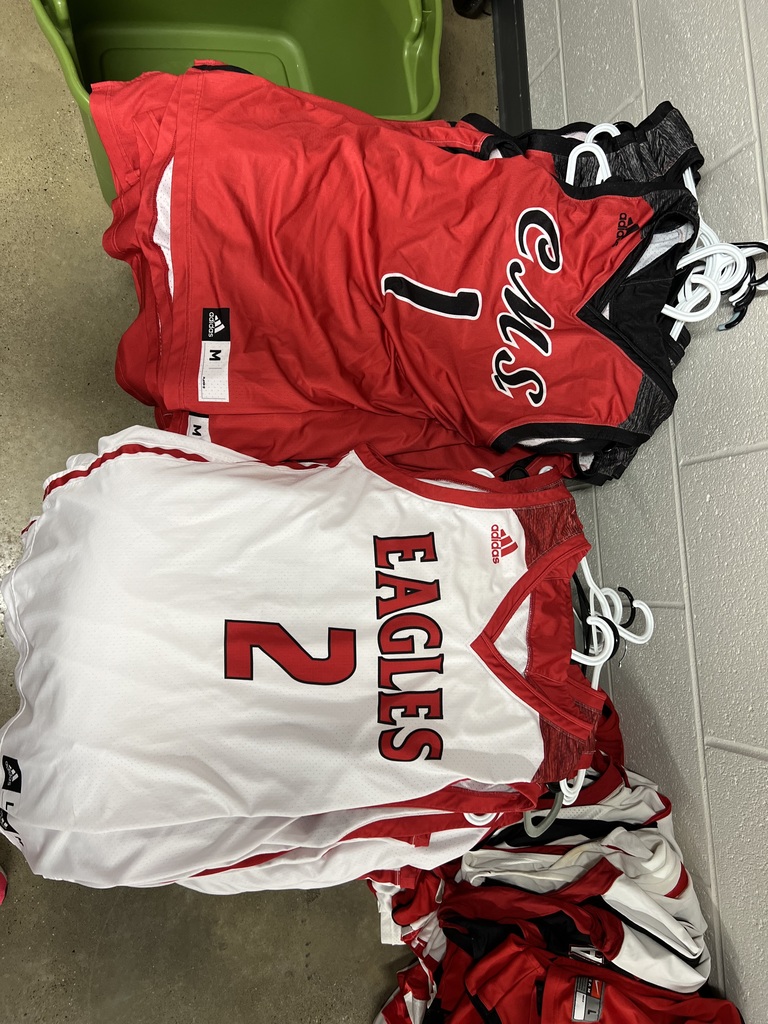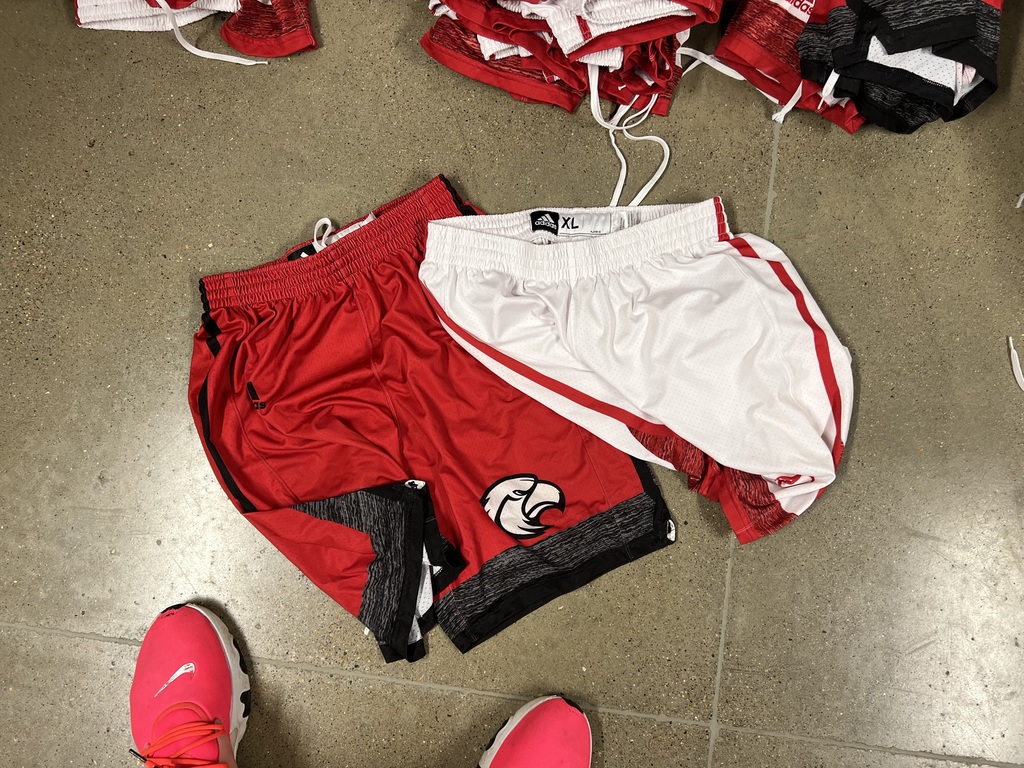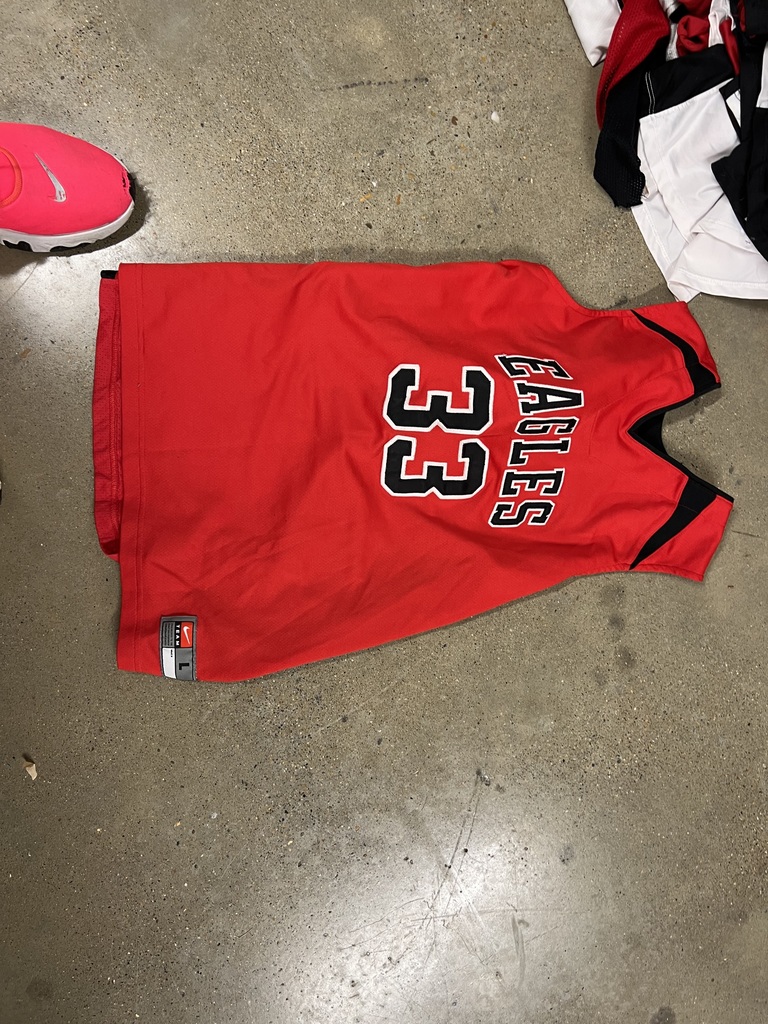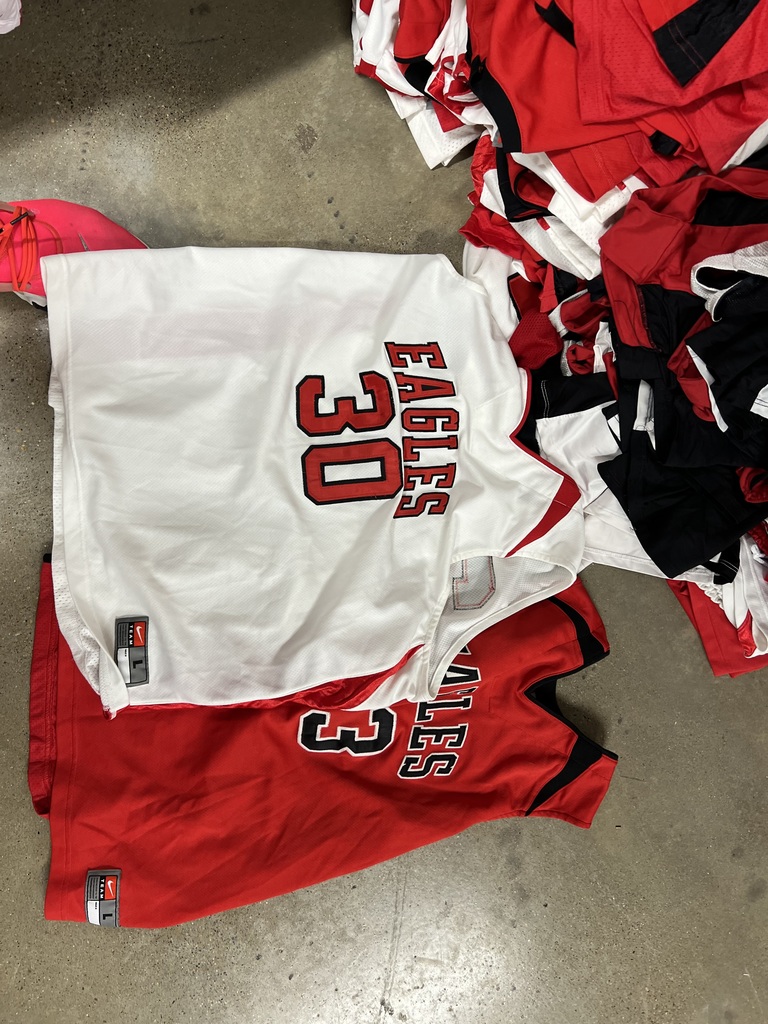 Congratulations to Mrs. Sanchez, September Teacher of the Month! She not only teaches all our students but also steps in to help wherever there's a need. We love and appreciate you!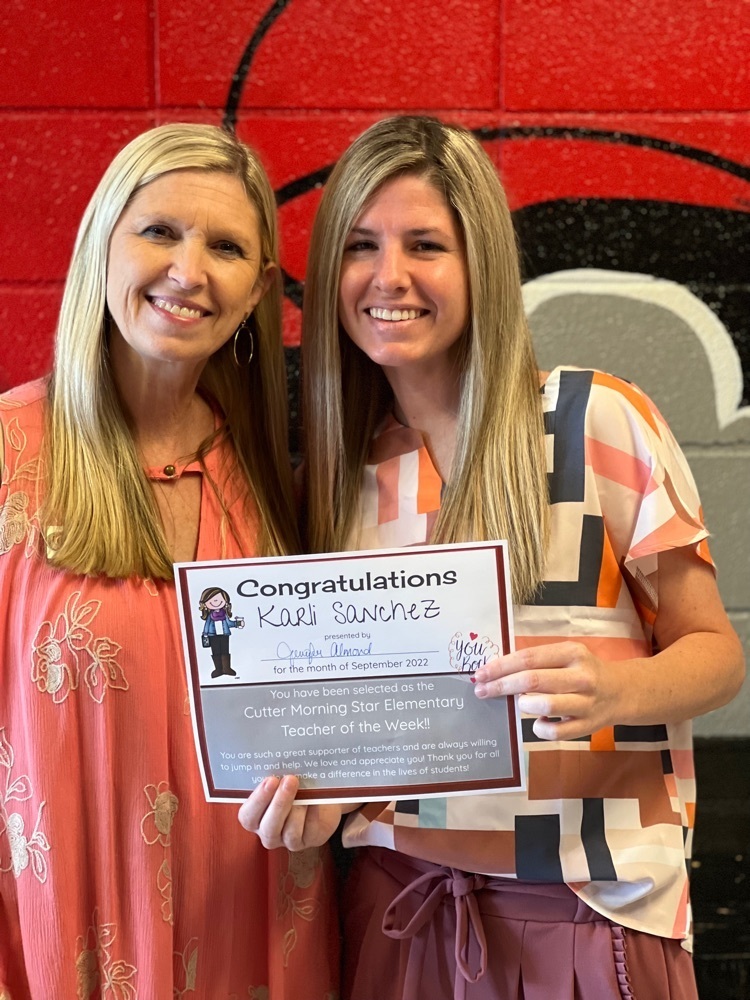 What a first game at Eagle Stadium tonight! Even though both groups came up just a little short, the atmosphere in the stadium was electric! Students showed up and showed out in their gold for a wonderful cause. The community support was unreal and the players played their heart out! Cutter Football is turning into something special! Thank you to everyone who showed up and supported what's going on! Go Eagles!!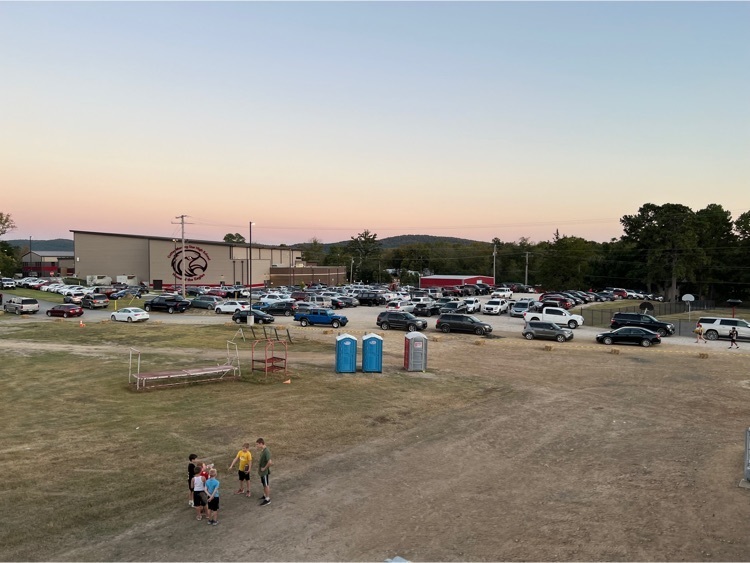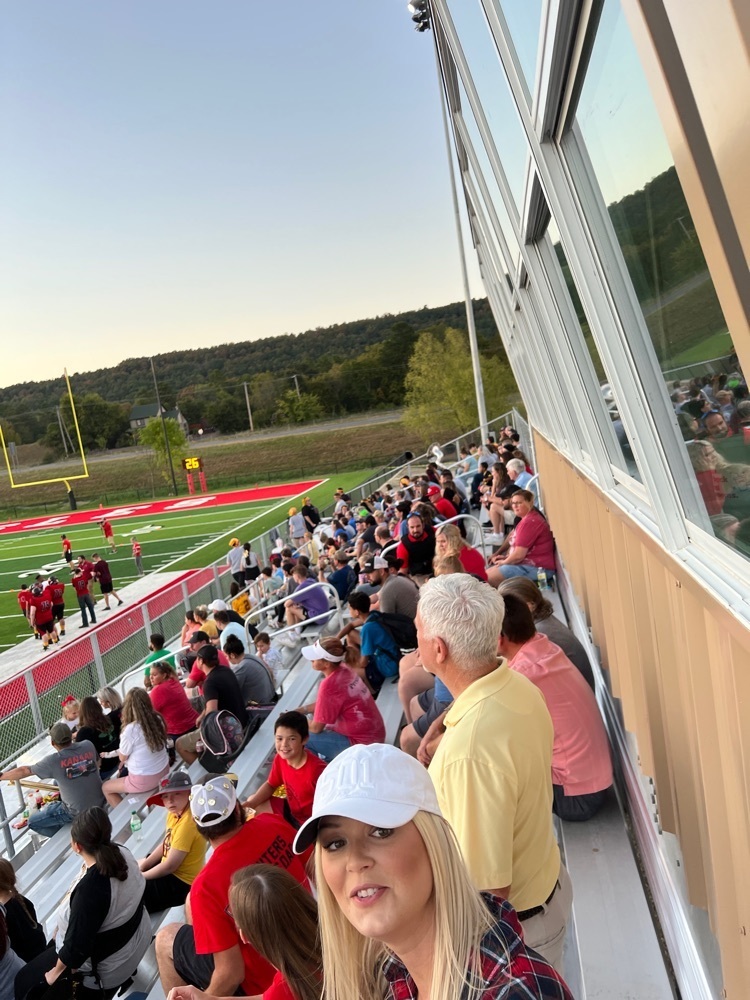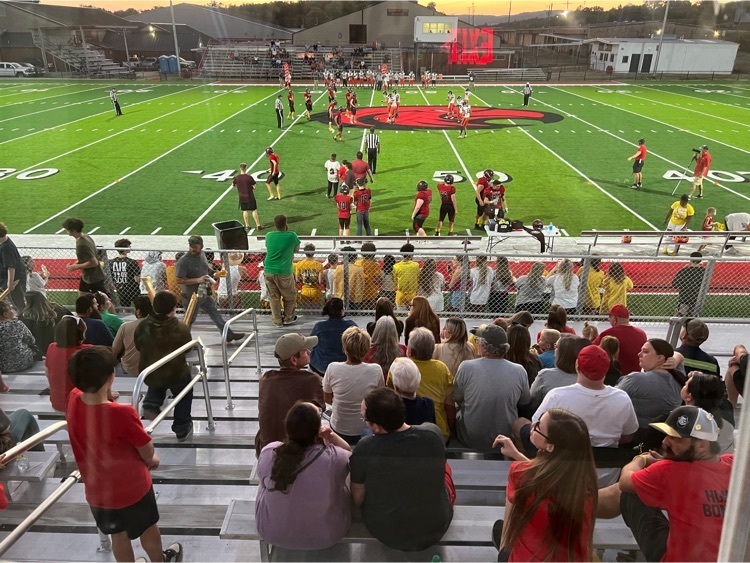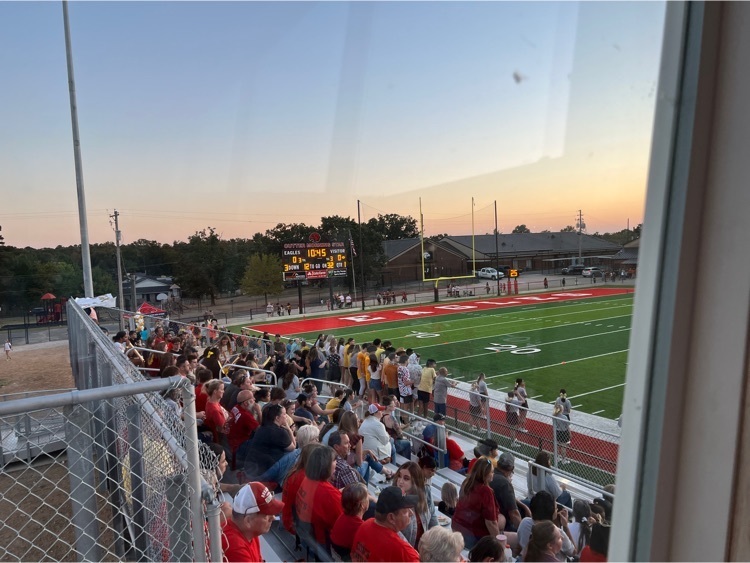 We are in need of a chain gang this season. We need three people to help us out on Friday nights. The first 3 people will get the job. Text or call 501-538-7360. Thank you and Go Eagles!!

Eagle Fans, I am going to provide a list of all you need to know about the game tomorrow and changes to game day procedures with the building of the new stadium. 1. Friday's game is a GOLD OUT! This is in remembrance of Savannah Walters and in support of childhood cancer month. 2. Students get in for $1 cash donation if they are wearing gold 3. The old visiting side bleachers are the NEW HOME SIDE bleachers 4. PARKING and ENTRY- Everyone will now park in the new arena/high school parking lot and the gravel parking lot outside of the old practice field. DO NOT park in the old gym/old high school parking lot!! PLEASE DO NOT BLOCK THE GRAVEL DRIVEWAY FROM HAVING A DRIVE FOR PEOPLE TO GET IN AND OUT! 5. The concession stand will be in tents near the entrance, please bare with us this season until we can get our new one up and running. 6. There will be port a pottys behind the stands that we will use this season 7. Tickets are on gofan.co or tickets may be purchased at the gate with a debit or credit card. Students are the only ones this week who can donate $1 cash to get in 8. Field Advertising is still available and I have a feeling after seeing the field live tomorrow night there will be some business' want to put their logo on it :) Contact Coach Brickell or Coach Finley for more information 9. THERE IS ONLY 1 TICKET ENTRANCE!!! Ticket window will be on the new home side bleachers entrance just below the new scoreboard. Thank you and Go Eagles!!

EAGLE FANS!!!! IT IS OFFICIAL!! Tomorrow night will be the first game played at the brand new Eagle Stadium!! I will follow this post up with some details about the game and some things that will be different this year while we are continuing the process of finishing the stadium!! Come out tomorrow night and support our Eagles starting at 5:00 vs Subiaco!! Go Eagles!!

Fall sports team pics along with band and choir are set for Sept. 28th at the high school. Pee Wee team pics will be scheduled soon and will be announced at a later date.

CUTTER MORNING STAR ELEMENTARY SCHOOL Event Code: FE139122 Also Needed: eSchool Unique Student ID YOUR PHOTOS ARE READY! Good news! JostensPIX was recently at your school to photograph picture day, and your student's photos are now available for viewing and ordering! Click on the button below to get started. VIEW AND ORDER PHOTOS HERE
https://shop.jostenspix.com
PHOTOS NOT APPEARING IN YOUR GALLERY? FIND YOUR STUDENT USING EVENT CODE: FE139122 DID YOU KNOW? -- You can personalize your photos with a variety of backgrounds and text. -- Photos are shipped directly to your home. -- High-res digital downloads are available. -- If you have more than one child, you can order together and pay once.

Eagle Fans, This is a reminder to purchase your tickets for football game tonight through gofan.co. We now have the ability to take Credit and Debit cards at the gate for those who do not have internet access! Thank you and Go Eagles!!

Eagle Parents and Fans, If you already purchased Volleyball tickets for tonight's games with Scott Charter you will be able to use those tickets next week on 9/20 when we play Jacksonville Lighthouse at home. DO NOT purchase tickets for Jacksonville next Tuesday if you already purchased for Scott Charter. We will accept those tickets next week. Thank you and Go Eagles!!

In support of our friends at Jessieville that were in the accident we asked everyone wear blue tomorrow (Wednesday) and in remembrance of our friends at Mt. Pine we we will wear Red Devil Red on Thursday. Dear friends you our in our thoughts and prayers during this difficult time. Please let us know if we can help in anyway.

Eagle Parents and Fans, Volleyball plays at England tonight starting at 5:00. VB will be at home tomorrow starting at 4:30. Senior athletic pictures will be tomorrow at 3:00. Thank you and Go Eagles!

2022 Yearbooks are in with the extended pages! Seniors that graduated in 2022 or their family members may come by the high school today from 10:00 a.m. - 1:00 p.m. to pick it up. Can't make it today? No problem. 2022 Seniors may come by the office during school hours anytime Tuesday - Friday. Elementary and high school students will receive their 2022 yearbooks on Tuesday. If you have not purchased a 2022 yearbook but plan to, those yearbooks will be available to purchase for $45.00. They are going fast! We are presently working on the 2023 yearbook. You can purchase those online (with tax) or in person for $40.00.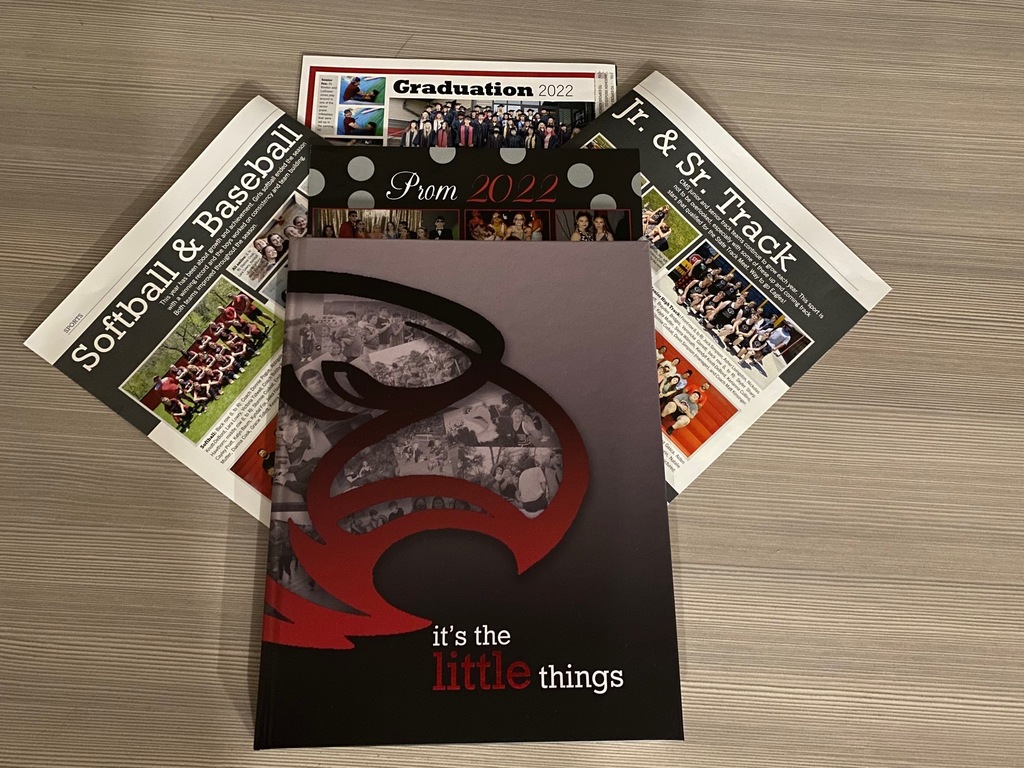 Today is Senior Casual Picture Day at the high school. If you missed the deadline to book your appointment with No Limits Photography, the photographer says he will work you in between appointments. Seniors come take advantage of this. There is a $10.00 sitting fee that will be paid to the photographer.