The JR and SR Beta members are selling Dominoes Slice the price Cards. They are $15 each ($16 if you order online). If you order online, they will be shipped to you the next day. The Beta Club will receive 50% profit from each card sold. When you click on the link below, there will be a list of registered Beta Members so you can choose a specific member to get Credit (and you can give specific members credit anonymously) . The card allows one to buy a large pizza at menu price and get a large pizza FREE! The cost of the card is just $15* and that is around the price of a large pizza. So, if you use the card just one time, it pays for itself! * plus shipping, if ordered online Use the card as many times as you would like until 6/30/2023. The card is great for parties! Buy 10 large pizzas, get 10 large pizzas FREE! The link to our store is
https://slicethepricecard.com/38739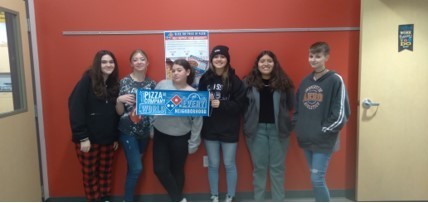 Reminder!! The games that were scheduled for tonight at England are actually tomorrow. They were always on Friday the 2nd. This was a scheduling typo by me when the schedule was sent out. I apologize this wasn't caught sooner. Dec 2 @ England JG SG SB 5:00

UPDATE for tonight's games. There will not be a 7G game. JB SG SB starting at 4:30! Go Eagles!
Eagle Fans: We are really excited to offer you the opportunity to purchase high quality Eagle t-shirts and support our students and teachers at the same time. The high school PTO will be selling these shirts until December 13th! We really appreciate your support!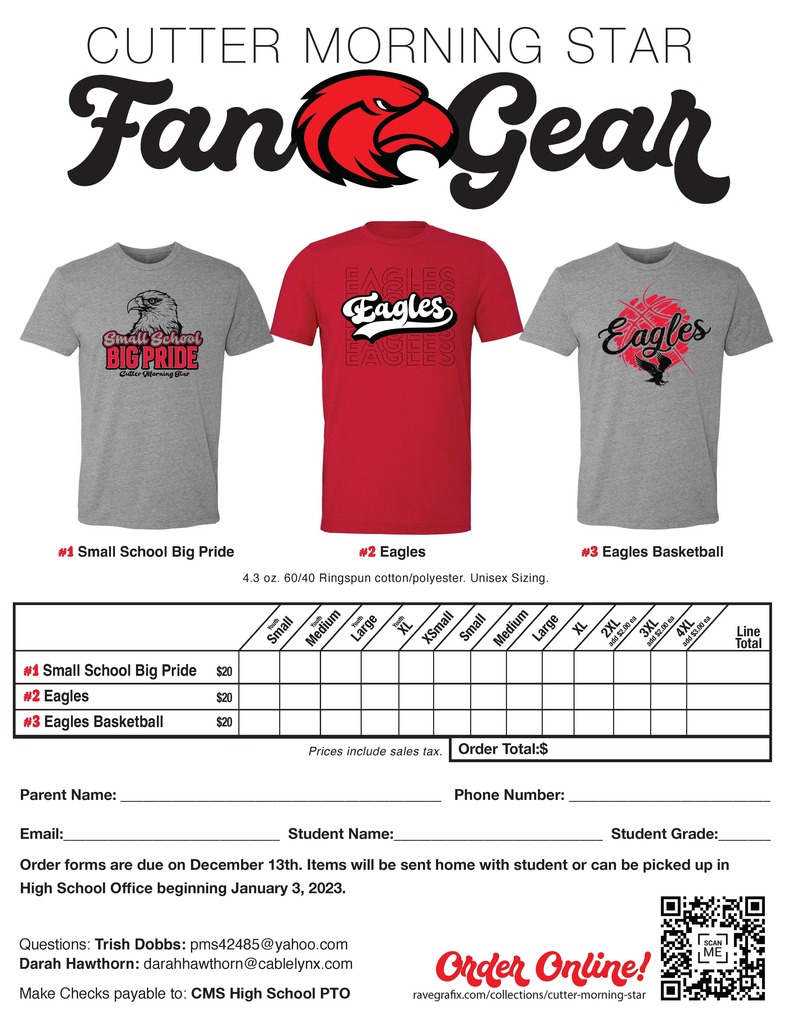 Eagle Fans, Here are the brackets for next weeks JH tournament @ Poyen. Girls play Monday the 5th, at 6:45 and Boys play directly after at 7:45. Go Eagles!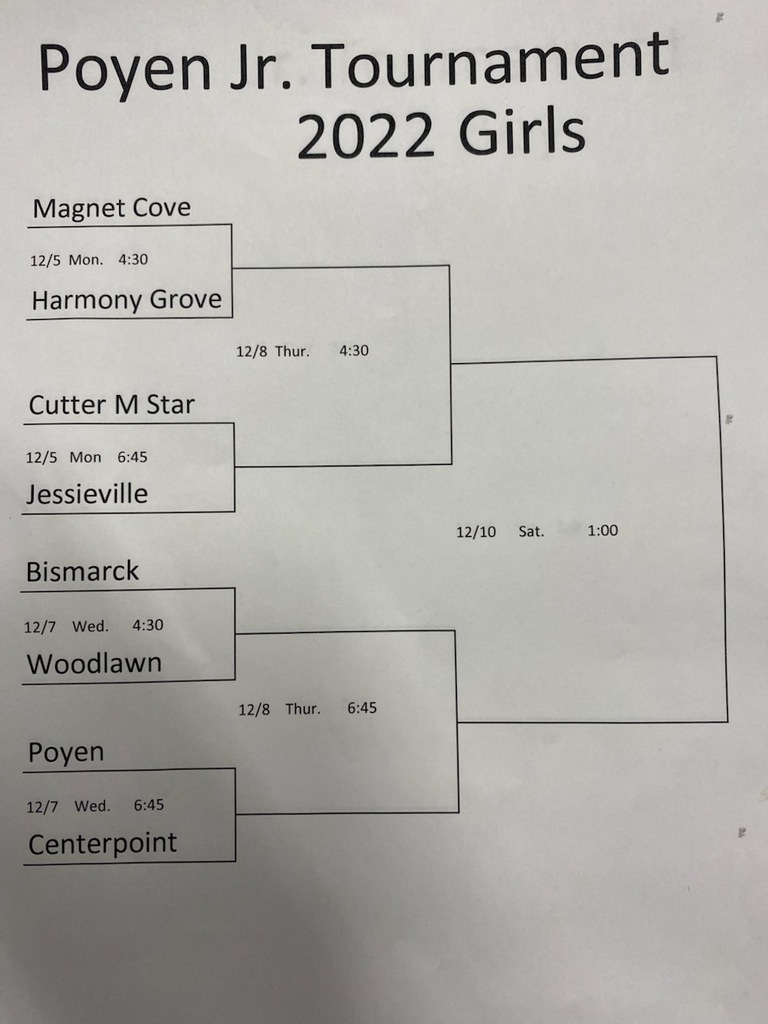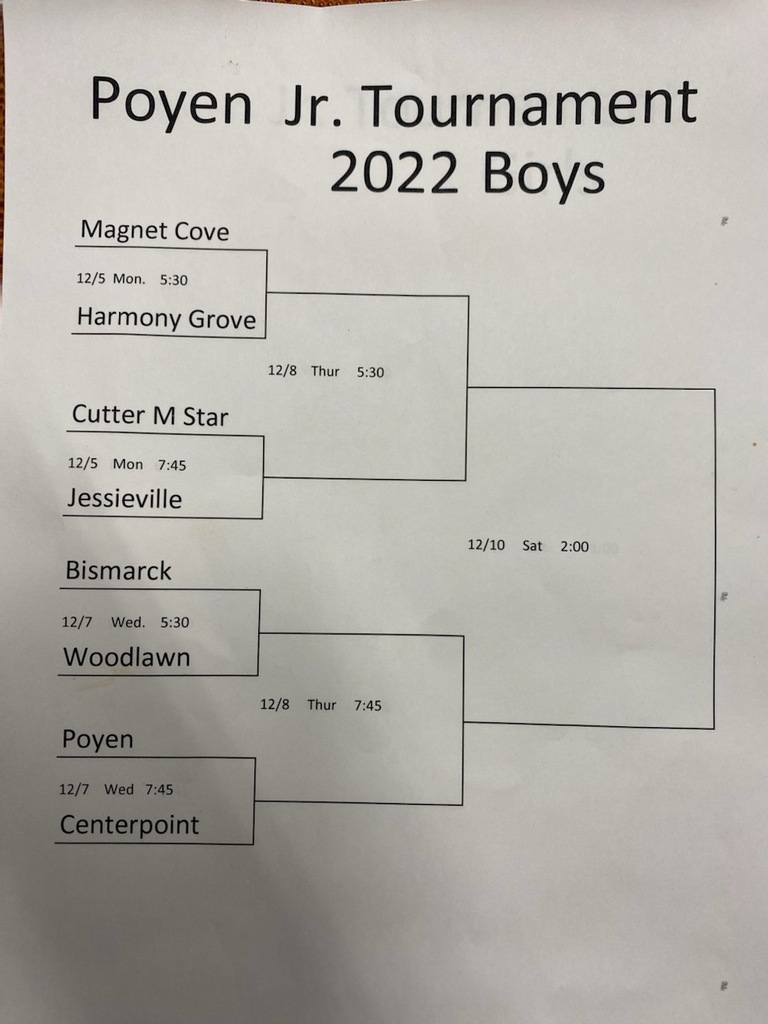 We want to send out a big thank you to our high school PTO for providing lunch for our teachers today! We have such an amazing community, and it is your support that makes all the difference in the lives of our students!

2023 Seniors, it's now time to take your class picture! The site that had the most votes is the new football field. We will meet at the football field at 3:00 on Wednesday, Nov. 16th. We will also be take the Senior Who's Who, 13-14 Year Seniors, Senior Class Officers, and candids. It will be sunny with a high of 52 so dress accordingly.

Tonight's basketball games at Jessieveille start at 4:30 7G 7B SG SB. Tickets may ONLY be purchased on GoFan. NO CASH AT DOOR! Go Eagles!!
Congratulations to Mr. Jack Baudouin for being selected as teacher of the month for November! Mr. Baudouin has been such a great addition to our team this year, and he goes the extra mile to ensure that all of his students are learning! We are blessed to have him and look forward to his contributions for many years to come!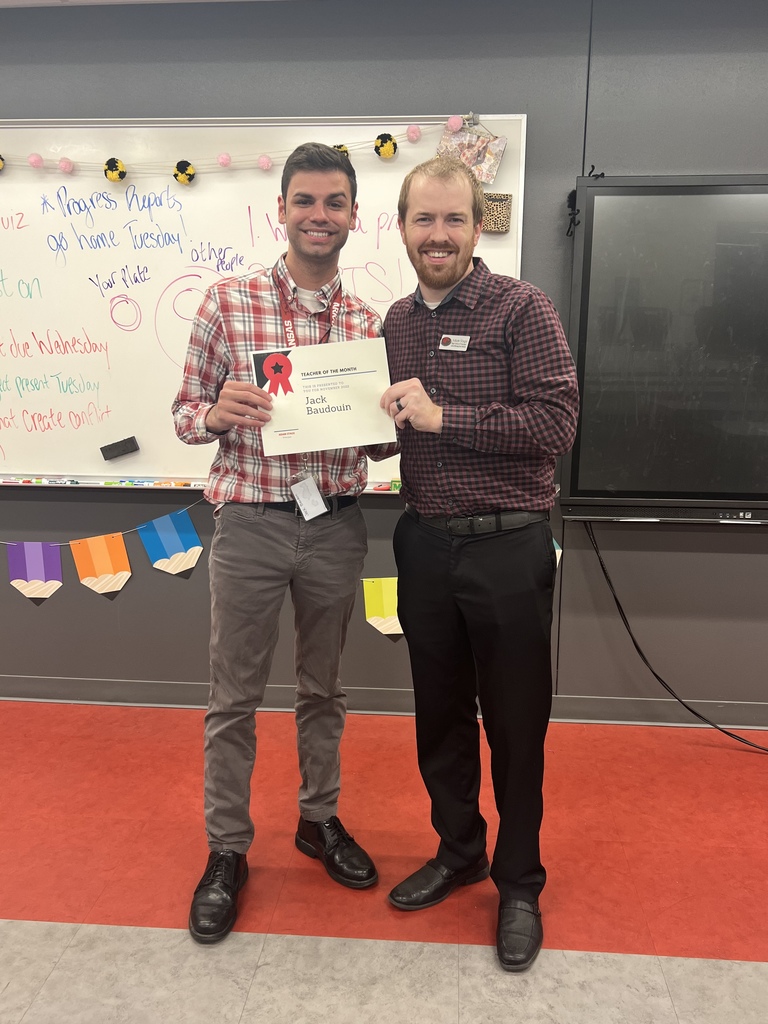 Who said learning can't be fun? Mr. Baudouin's high school English classes played volleyball and had a great time reviewing for a test! This is just one example of the many "out-of-the-box" teaching methods that go on every day at Cutter! Thank you, Mr. Baudouin, for your creativity and dedication!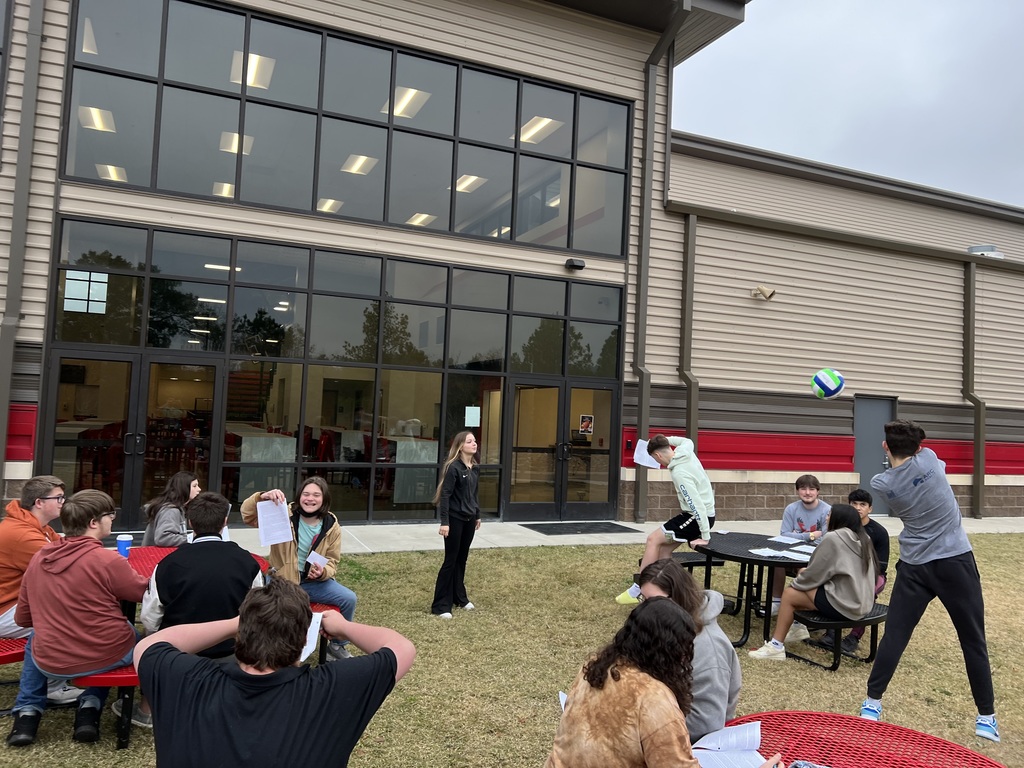 Best Dressed; Best Attitude; Best Heart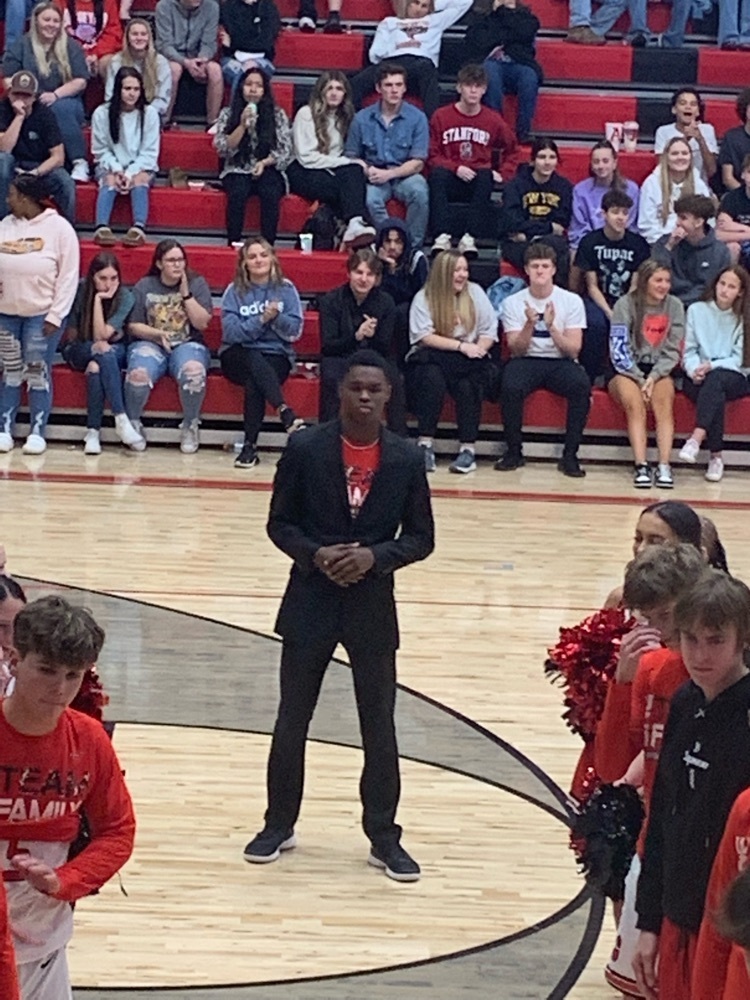 We would like to have each family complete a short survey on the 4 Day School Week. The link for the survey is below and shouldn't take you long to complete. Thank you in advance for taking time to complete the survey.
https://forms.gle/Xei1Wp6aR4yh8erz8

CMS administrative team working with Robyn Dawson, PLC Specialist/Coach on Professional Learning Communities.#Leadingthechange #learningleaders#leaderslearning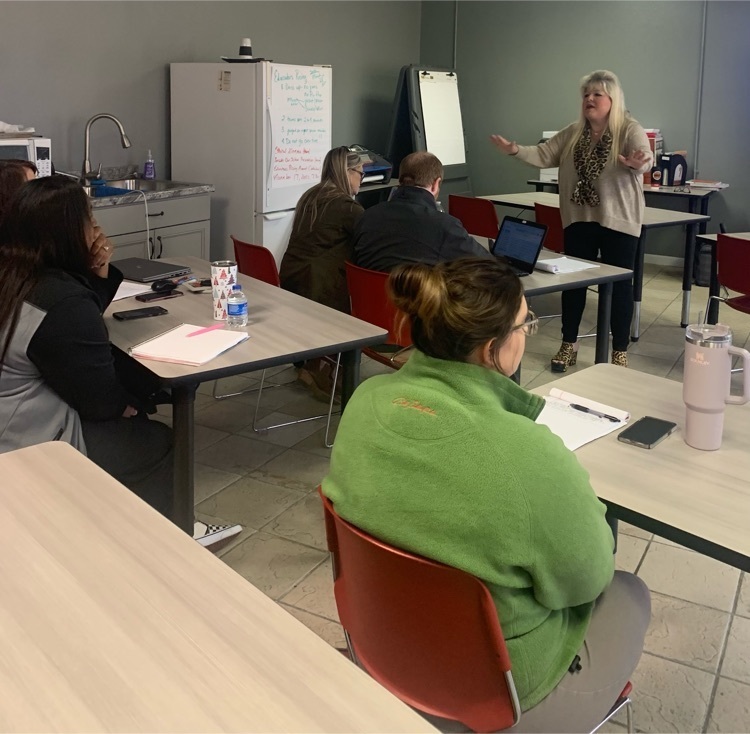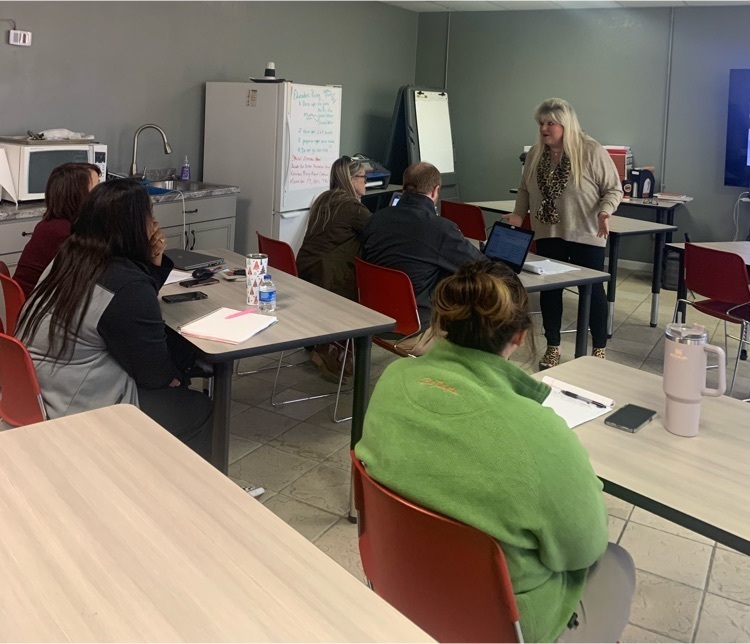 We are hosting a Flu Vaccination Clinic this Thursday, November 3rd. There is still time to sign up for the clinic. Please call your child's school office to have a form sent home with your child.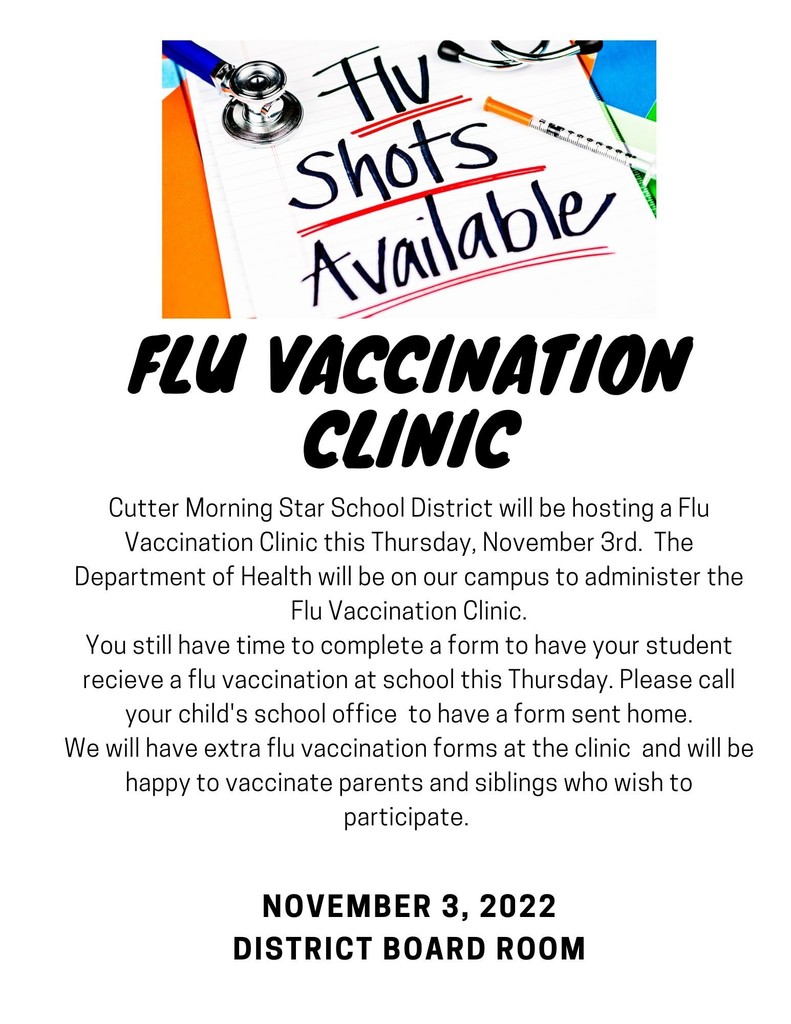 Families with no income or low income could get at least $3,000 per child with the Child Tax Credit, plus $1400 with the third stimulus payment - even if they have never filed taxes before (and if they have not yet already filed taxes this year). It is estimated that at least 24,000 children in Arkansas could miss out on this money if their parent/guardian has not yet filed. Individuals likely to miss out include people with low or no incomes, immigrant families and individuals experiencing homelessness. There is now an easy form for people to file on their mobile devices in 15 minutes or less in English or Spanish. People have until November 15 to sign up this year at GetCTC.org/arschools.

Don't forget to join us tonight in the Multipurpose Building!! 🏀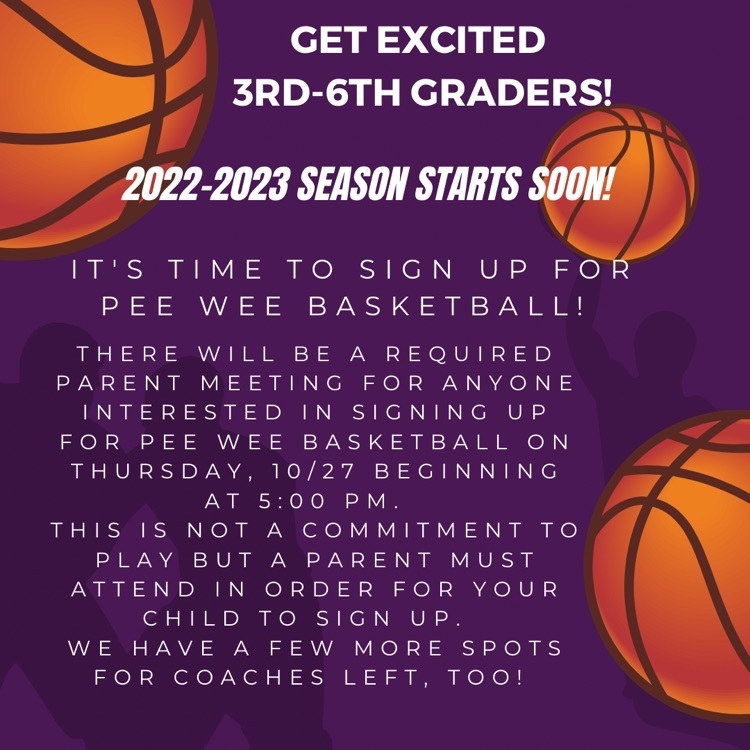 Elementary students will celebrate Red Ribbon Week with dress up days October 25-28. See the photo for how to dress up each day! Can't wait to see all the participation to Celebrate Life, Live Drug Free!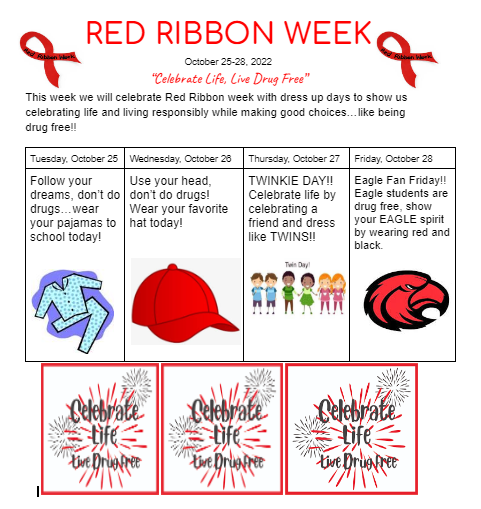 Join us next Thursday to sign up for Pee Wee Basketball!!