Attention Seniors! Casual Pictures are set for tomorrow at the high school. Please book your appointment before 9:00 p.m. tonight. The sitting fee is $10.00 and will be paid to the photographer. He will also accept debit/credit cards. Please check the flyer in your email and the senior classroom on how to book your appointment. Looking forward to seeing you tomorrow!

Great News! We have have someone drive bus #16 this afternoon. The bus will run as normal. Thank you Coach Rogers for helping us out! We greatly appreciate you!

Tonight's volleyball game with England has been cancelled. It will be made up at England on Monday the 12th at 5:00. That means the home game with Sheridan on Monday has been cancelled. Thank you and Go Eagles!

Due to the shortage of bus drivers bus # 16 will running late today. We will do a second load. High School Students will be supervised in the high school lobby and the Elementary will be in the Multi-purpose building should you desire to pick your student up before the second load. Thank you for understanding.

SENIOR CASUAL PIC DAY: SEPT. 12TH ALL SENIORS must get their casual picture taken on Sept. 12th. This is for you and your parents as well as the yearbook. The set up will take place in the high school gym. There will be a sitting fee of $10.00. This is an excellent price and here's why: -- The photographer will be taking 10-15 images that will include two backdrops indoors and some of those shots will be outdoors on campus (if weather permits). -- You can include your own props. Must be school friendly and cannot take away from the main subject which is you. -- What if you have someone else taking your casual pics? That is fine, but we still require you to come and take your picture for the yearbook. You might be happy of how well they turned out. If you submit your own, all submitted casuals must be a high resolution JPEG and emailed to me no later than Oct. 13th. Please reach out to me if you need assistance with the fee or have any other questions.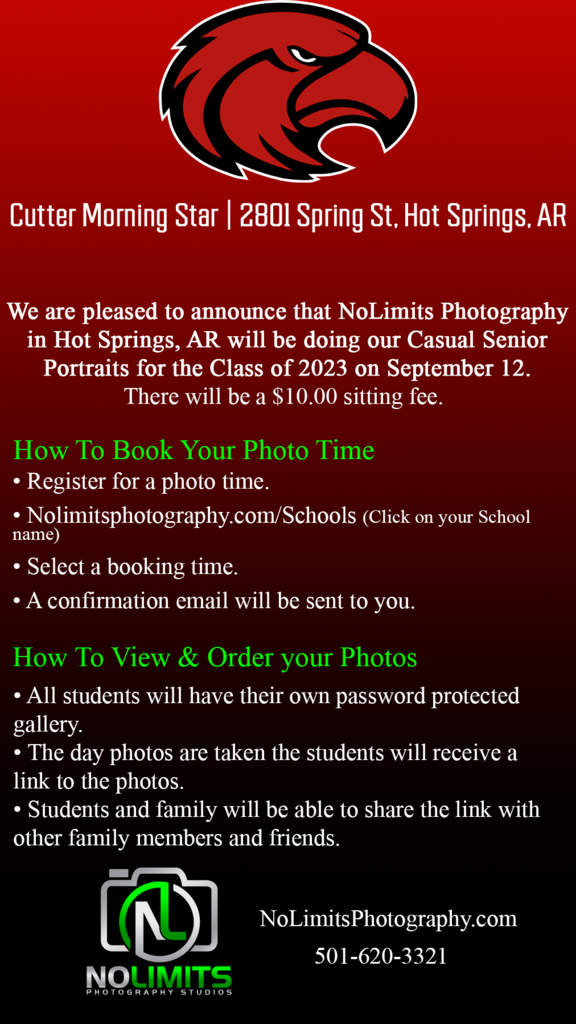 Picture Day is tomorrow for Pre-K through 12th grade. Seniors will be taking cap and gown pics. Please see the attached flyers for information on how to view and order the images online.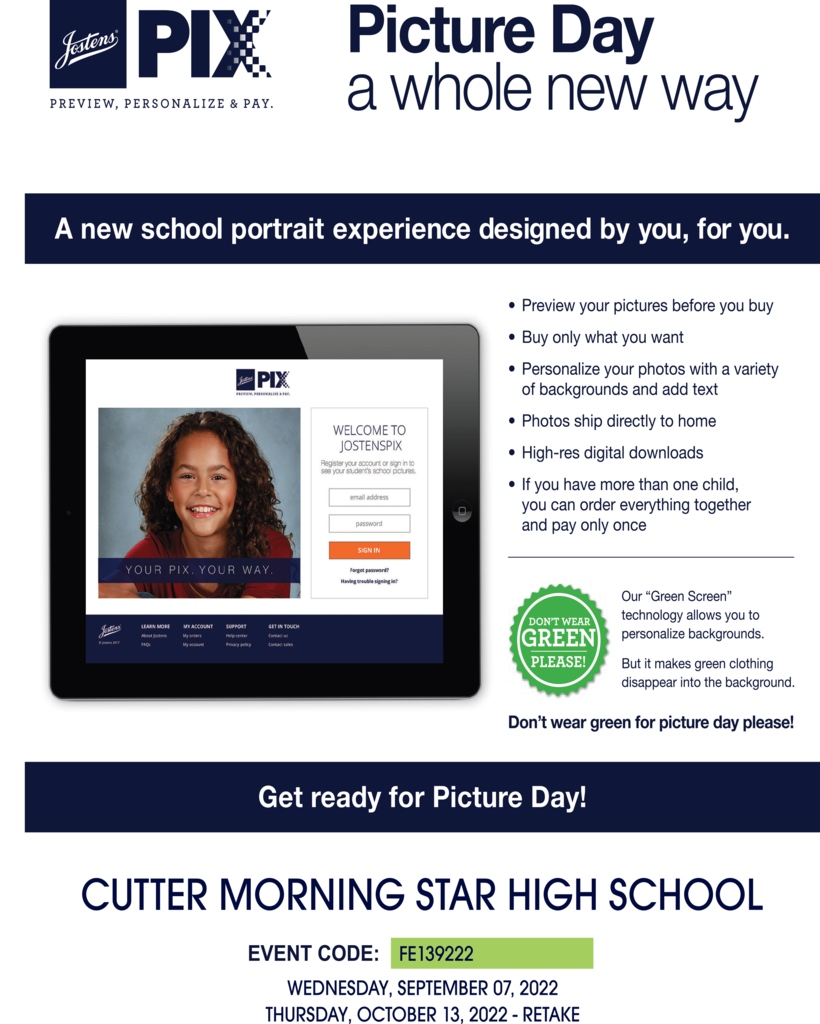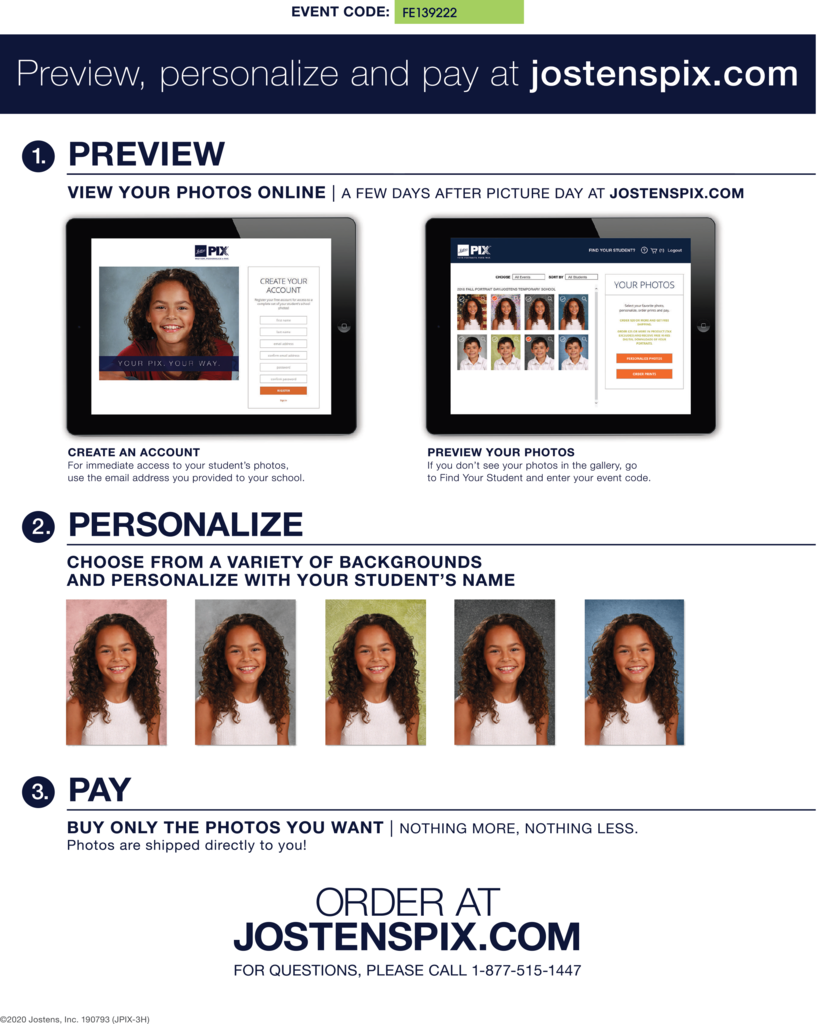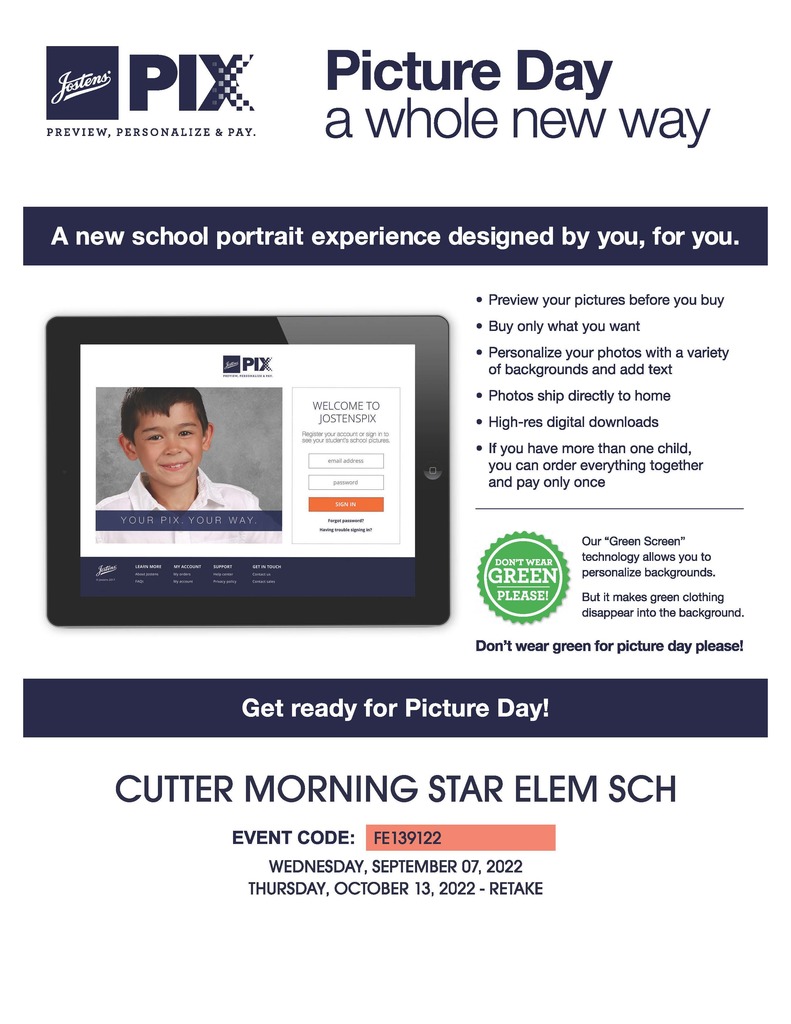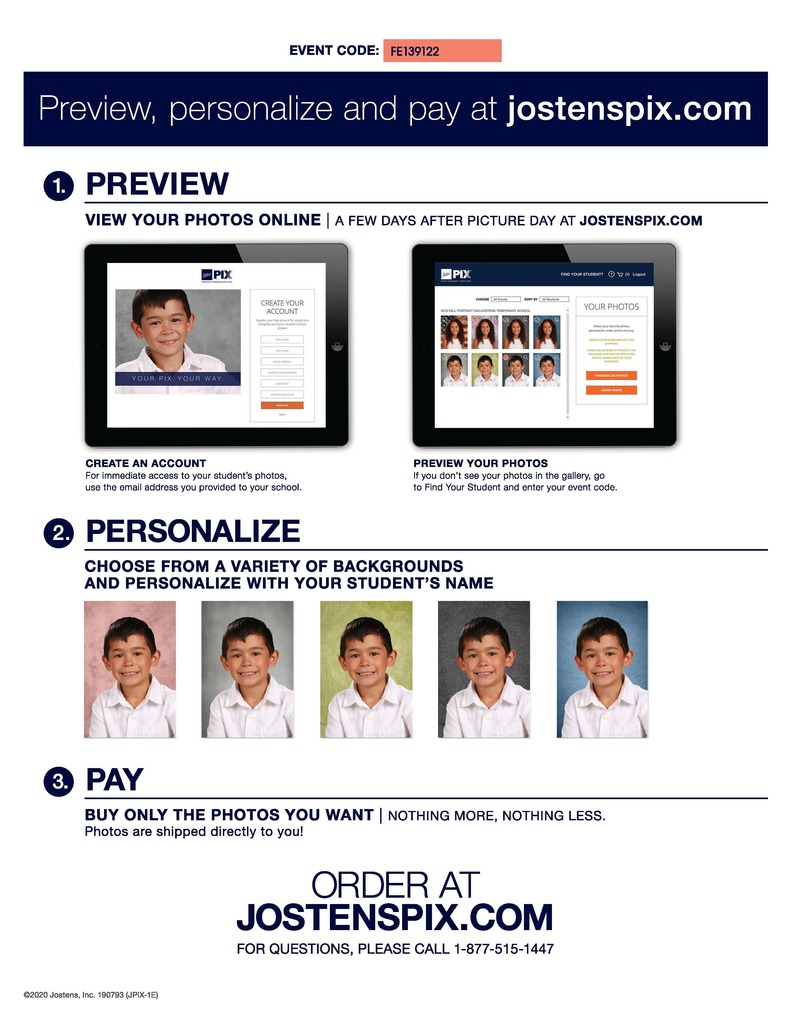 Congratulations to the Junior Eagles and Coach Finley, Kelloms, and Whitely on starting the season 1-0 with a 22-6 victory over Hermitage tonight!! First Head Coaching Win for Coach Finley, the first of many to come! Thank you to all that showed up and cheered these guys on!! Go Eagles!!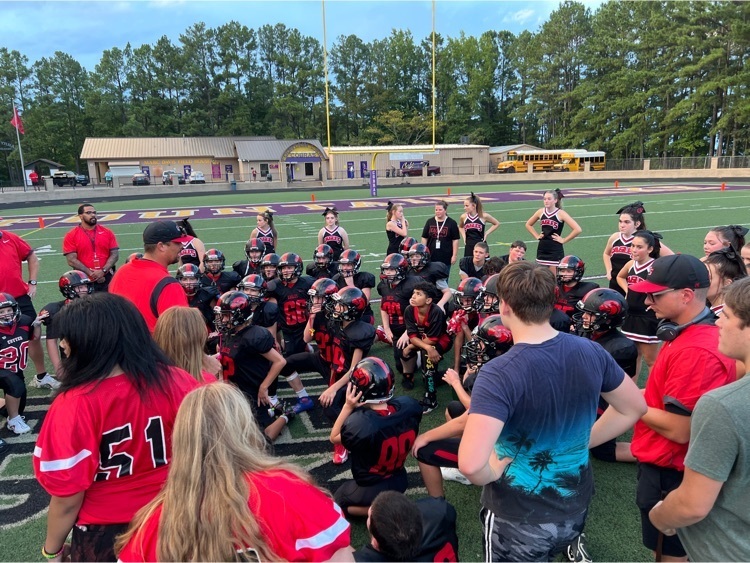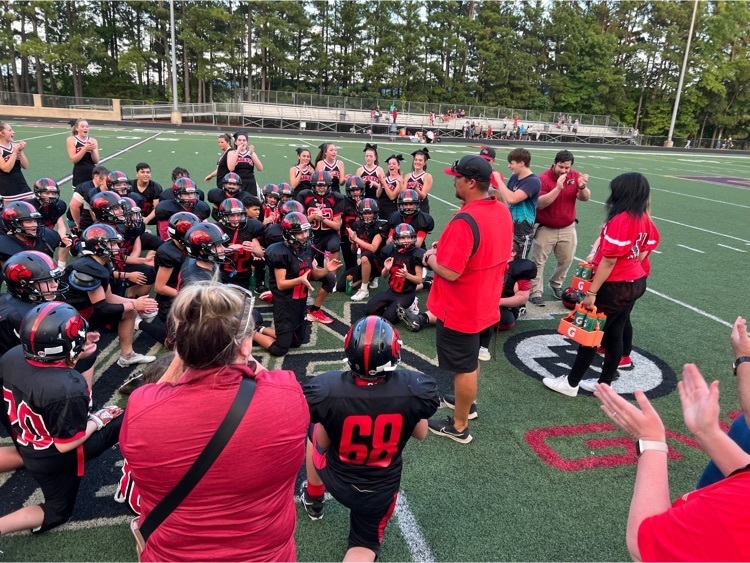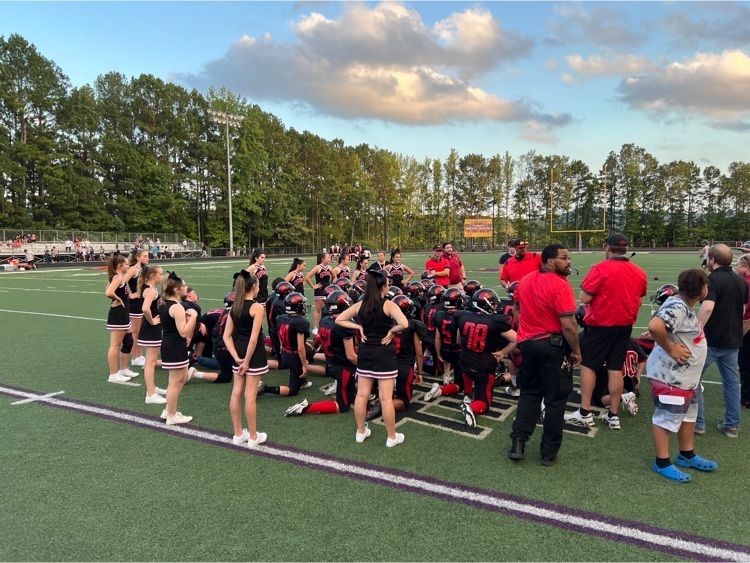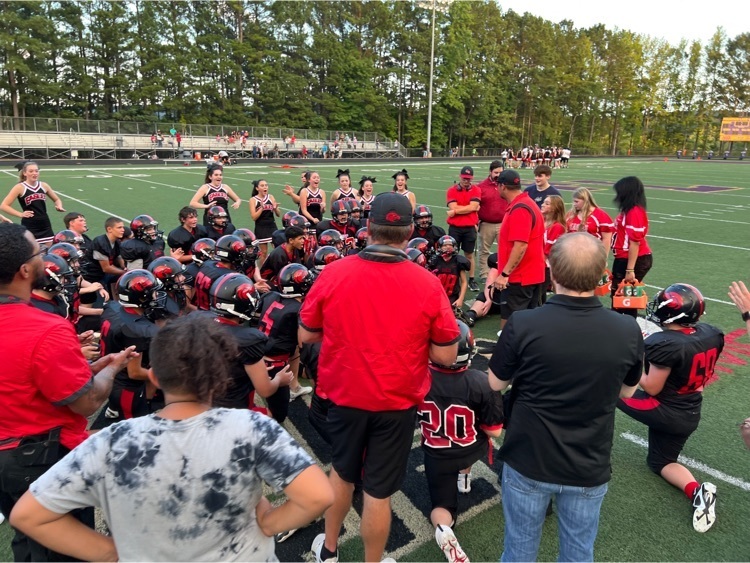 Eagle Parents and Fans, This is a quick reminder that now that the concession stand is up and running there WILL NOT BE ANY OUTSIDE FOOD OR DRINKS ALLOWED IN GYM DURING GAMES. You will be asked to eat your outside food outside! Thank you and Go Eagles!!

Congratulations to Coach Pogue and the Lady Eagles on their victories over Mtn. Pine last night! JH girls with the 2-0 sweep, JV girls with the 2-0 sweep, and SH girls with the 3-0 sweep! Congrats ladies and keep up the great work!! Go Eagles!!

Eagles of all ages are excited to start the 2022 Football season tonight against Hermitage @ 6:00 at Fountain Lake. Please purchase your passes or tickets before hand on gofan.co or through the gofan app! We look forward to seeing you all there!! Thank you and Go Eagles!!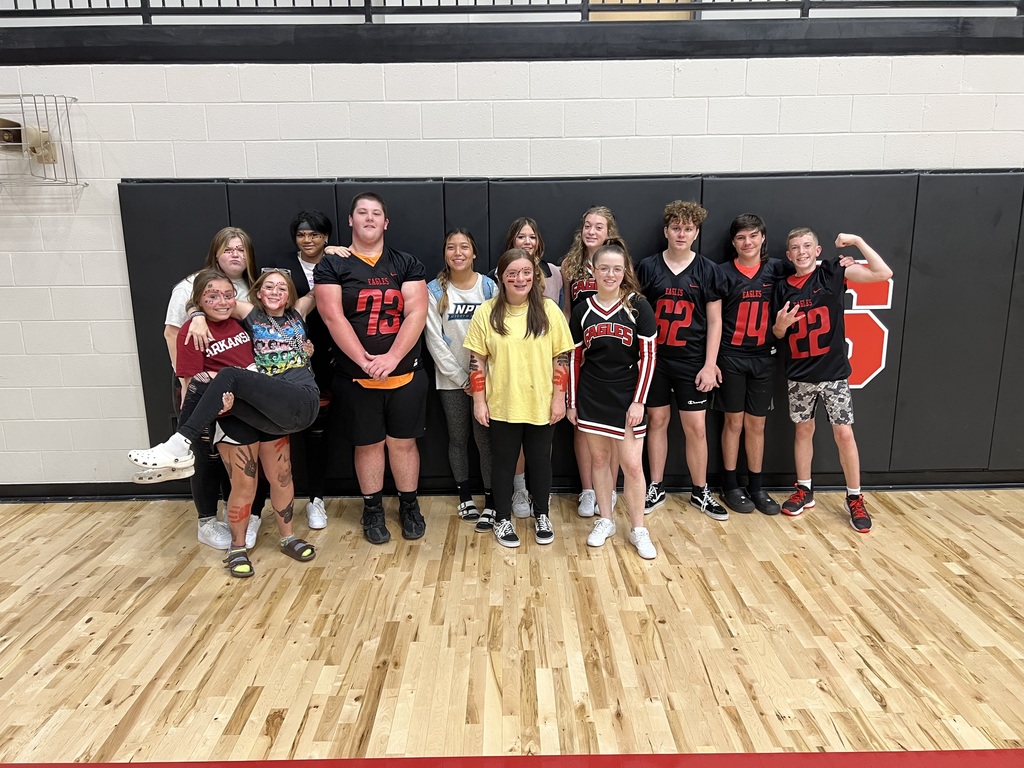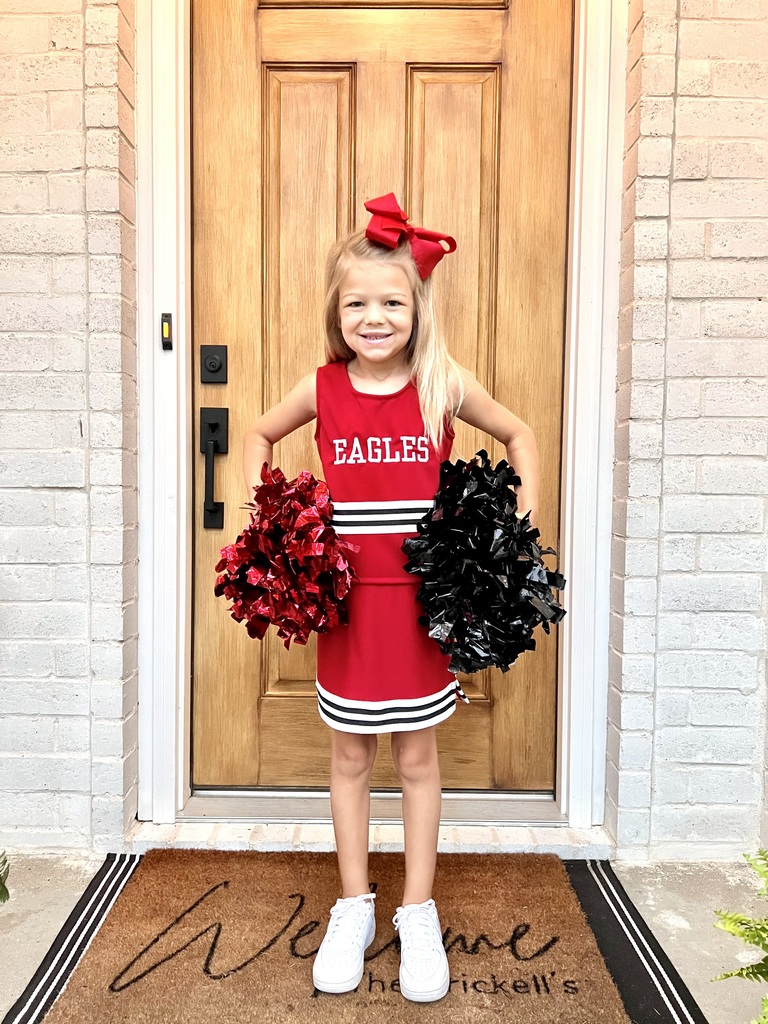 Congratulations to Alicia McGlone for being selected as the Teacher of the Month for September! Not only does Mrs. McGlone work tirelessly in the classroom to make sure that her students are learning, but she also has spent countless hours in the gym working with our cheerleaders! We couldn't be more proud to have such a great educator and person as one of our high school English teachers! Thank you for all of your hard work, Mrs. McGlone!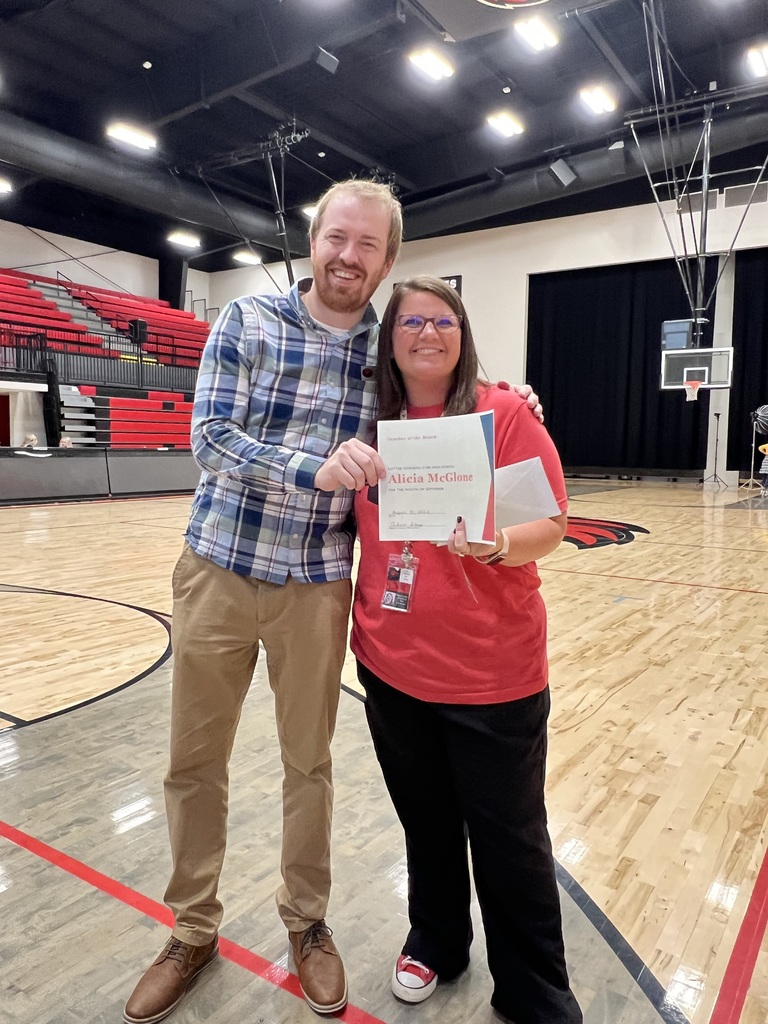 I am sending out a map for parking and gate entrance for tomorrow nights JH game @ 6:00 vs Hermitage @ Ftn. Lake. We will use the top parking lot and have one gate entry right there closest to the parking lot. We look forward to seeing everyone tomorrow night! Go Eagles!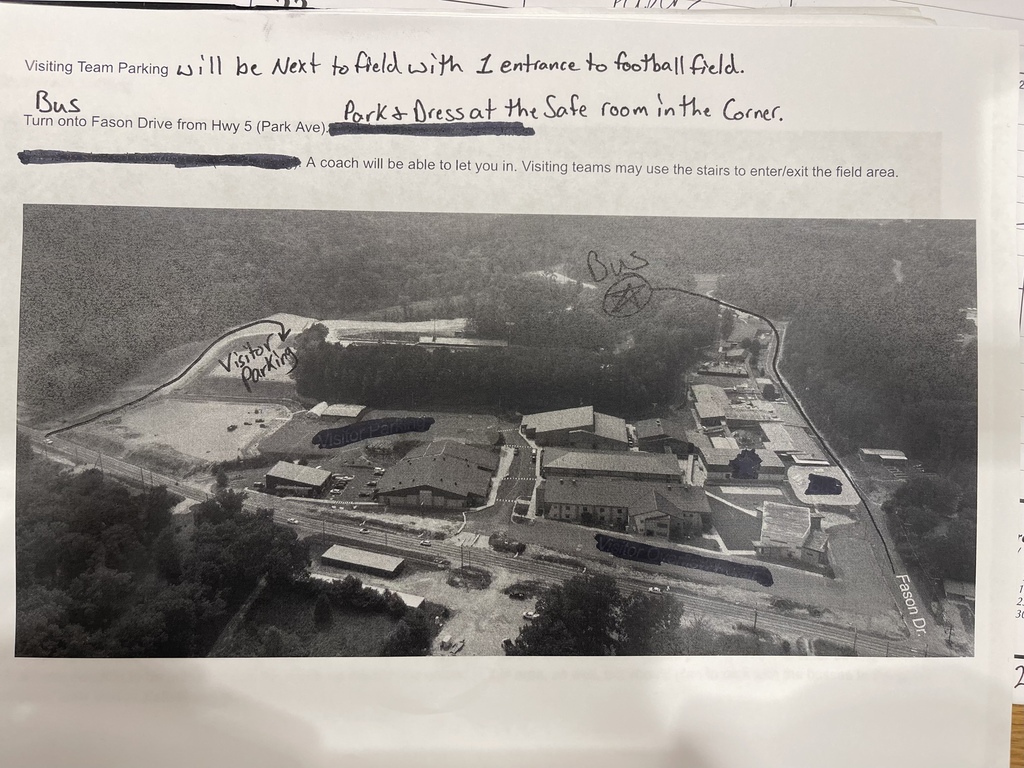 Great News Eagle Fans!! We have added two season passes to our pass list this year. We have individual ALL SPORTS PASSES for $85(good for 1 person) and a FAMILY OF 4 pass for $165(good for family of 4). Both passes have tremendous discounts built into them so that we can fill our stadiums and arenas full of loud Eagle Fans! These will go on SALE starting Saturday August 27! Thank you and Go Eagles!!
High School Parents: We are passing out Chromebooks tomorrow. If you have not turned in your 25.00 technology fee, you must bring it by tomorrow. This covers the cost of normal wear and tear so that when we give it to you after your senior year, it is still in good shape. Also, if you have not turned in your packet with beginning of the year paperwork, it must be turned in tomorrow. Thank you for your support! It has been a great start to the year!

Season Passes and Volleyball and Football Single Game Tickets are now available for purchase on gofan.co or through the gofan app! We look forward to seeing you all this season!! Go Eagles!!

Attention Eagle Parents, Fans, and Community, Cutter Morning Star will be 100% digital ticketing this year through gofan.co. We used this platform last year so most should be familiar with it. We WILL NOT ACCEPT cash at door under any circumstance. This is a streamlined process that allows the school to use less gatekeepers and less hands that have to be involved with paper money. Please start creating your accounts through the app and start spreading the word so that we don't get to game number one and have a lot of confusion. We will be creating QR codes at the point of entry to go directly to the site. Also, there isn't anything that we can do about the service fees through gofan, we understand that it's an extra dollar per ticket, but we would like to let you all know that gate money is how all of our athletic programs are funded, officials are paid, etc.. 100% of this money goes to our student athletes. Lastly, We will only offer 2 passes this year and these can also be purchased through gofan as well. Student Passes- $50 ($1 per event held at home) and Veteran/Senior Discount Passes- $50(These passes are good for one person only). CMS Staff will be admitted into games for free, but will need to pay for other members of the family that come with them. We hope to have this years games up on the site by Wednesday of this week. Thank you and Go Eagles!!
We are excited to welcome Christi Nation to the Cutter family! Ms. Nation came to Cutter last year and has already done a fantastic job! She is starting her first full year as career coach at the high school!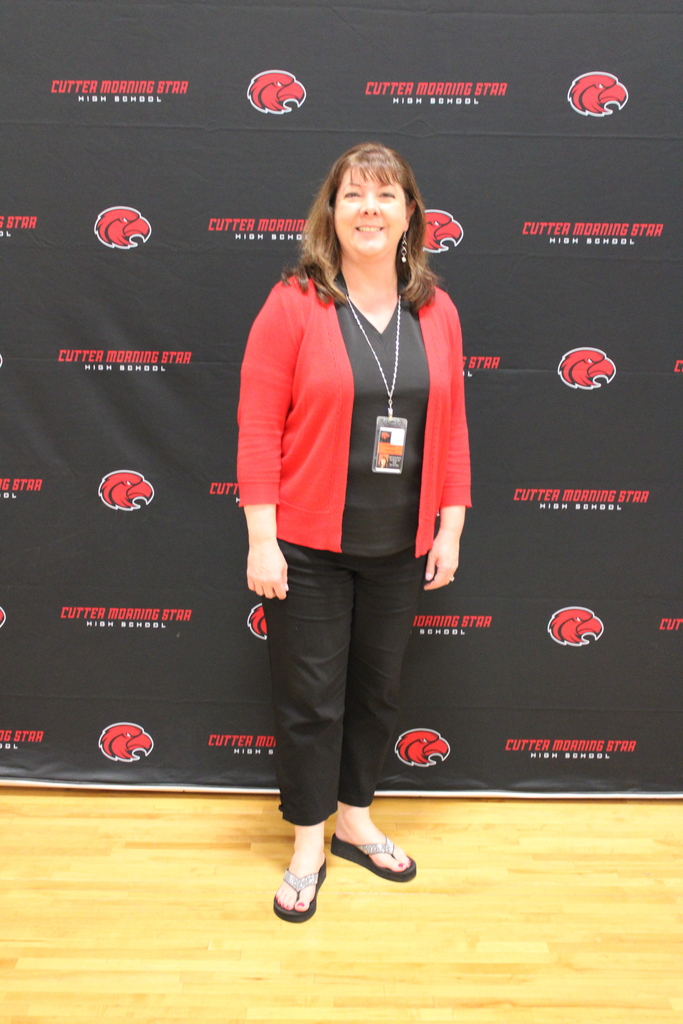 We are excited to welcome Beth Glenn to the Cutter family! Ms. Glenn will be teaching high school science!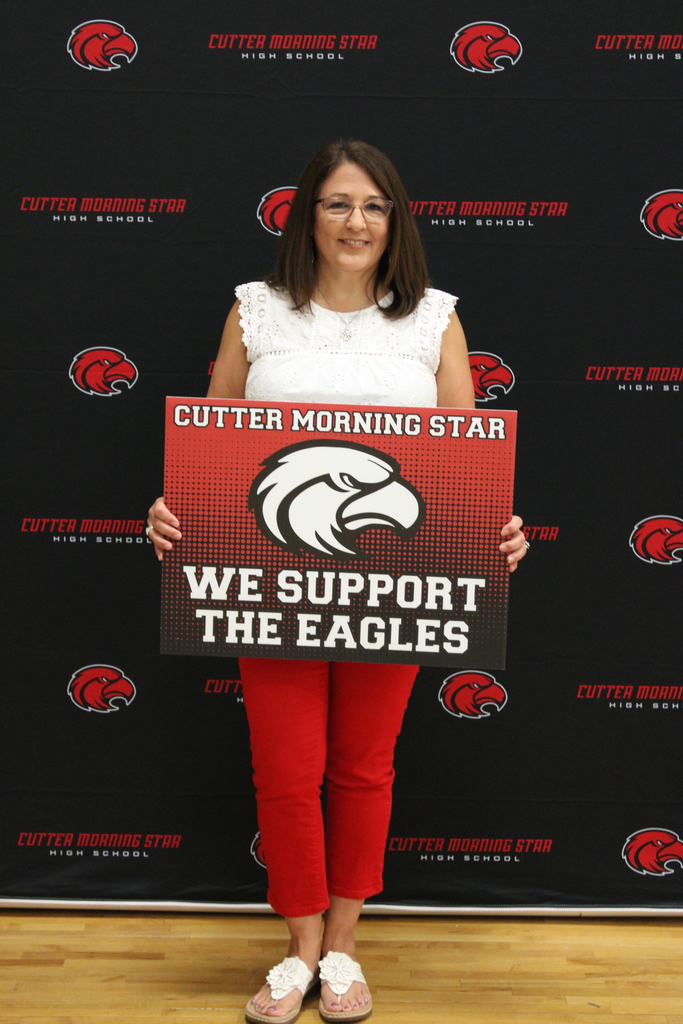 We are excited to welcome Mr. Jack Baudouin to the Cutter family! Mr. Baudouin will be teaching high school English!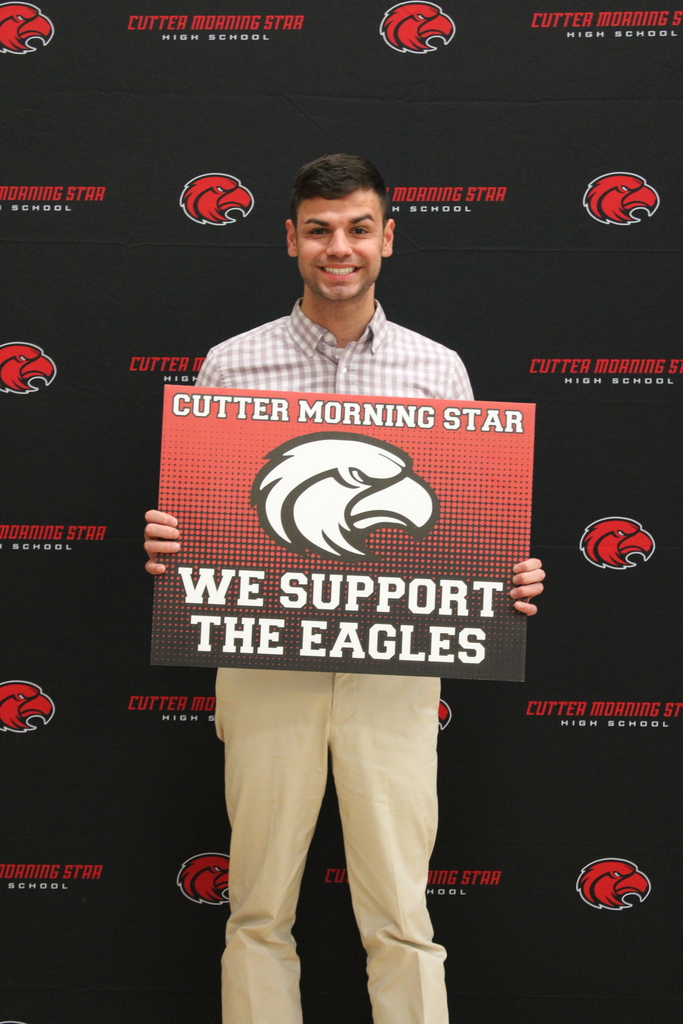 We are excited to welcome Angela Calabro to the Cutter family! Ms. Calabro will serve as a special education teacher at the high school!