A Night for the Arts - May 10, 2022 Art Show @ 6:00 pm in the high school. Right after, the choir and band will have a concert in the arena beginning @ 7:00 pm. Come out and support the arts and all of our great kiddos.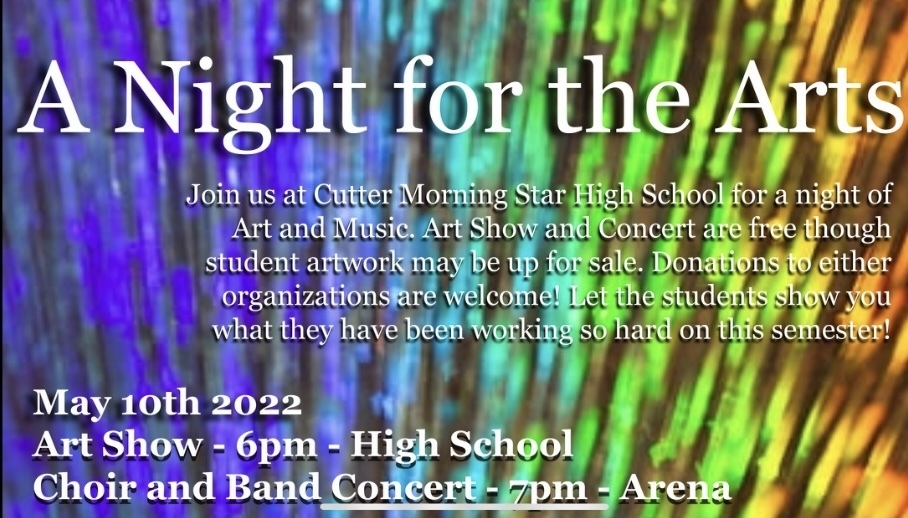 UPDATED - CMS HS Athletic Banquet will be May 12th, 2022, in the MPB @ 6:00. Tickets are $10 and will be sold at the door. Smoking in Style will be catering. Food will begin being served at 5:30. Athletes, coaches, and staff get in free. Come on out and support the Eagles!

Cutter Morning Star School District is off lockdown. No students or staff were ever in harms way, as always we were being overly cautious. Thank you to Garland County Sheriff Office for a quick conclusion to the nearby situation.

Out of an abundance of caution Cutter Morning Star is in soft lockdown. It is unrelated to the school district but we are always precautionary. Safety of our students and staff is our number one priority.

Eagle Fans, Please help me in congratulating some of our student athletes on their achievements in the district track meet! Several of them qualified for next weeks state meet. Congrats to Coach Kinsinger and these ladies! Kyndal Fox- Triple Jump Sierra Wilmath- 800m run 4x100 Relay Team- Kendyll Knott-Debord, Kyndal Fox, Kerianna Collins, Stormie Cudvat They missed placing first by 0.12 tenths of a second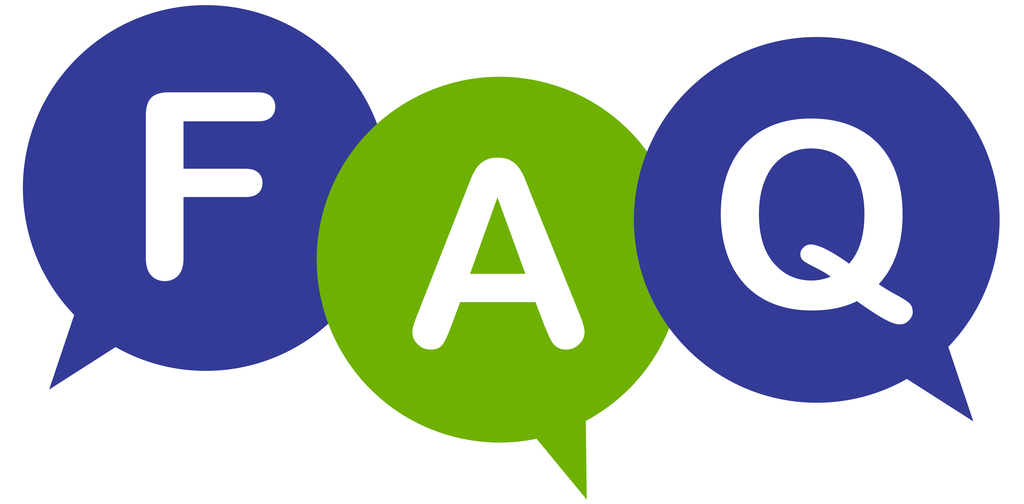 CMS is working on a Monday Program Option for those parents who need childcare on Mondays during next school year since our regular school week will be Tuesday-Friday. In order to plan our Monday program, we need to know the numbers of children who will need that Monday childcare. Please contact Terry Lawler at
terry.lawler@cmseagles.net
or at 501-463-7844 and give us your name, your child's name, grade level for next year, and your telephone number where you can be reached during the day. Thank you.

Please come out and support the Softball team as they play against Horatio @ Horatio at 7:30 tonight in the first round of the district tournament! Go Eagles!

Parents and Students, Tonight is CMS Prom 2022! This is a special event that many have worked hard to put together for the students to make it a memorable night for all. I want nothing more than to make sure everyone has a great night, and gets home safely. With that being said I want to remind students to be responsible and make smart decisions. We will have plenty of staff and security tonight, to ensure each child's safety while attending this event. So let's have a great night, full of fun, laughter, and memories. - Mr. Schroeder

Baseball will play @ Hot Springs today at 4:30. Come out and support the Eagles!!

Vigil has been canceled.

Our prayers have been answered! Trynytee has been found. She is safe with the police.

There will be a candlelight vigil on the front steps of Cutter Morning Star High School @ 7:00 for Trynytee Case. Students, staffs, parents, and community members are welcome to join with us in believing for her safe return. Local churches and pastors are invited to attend and provide comfort and support. We have a limited number of candles, so please bring candles from home.

The baseball game at Bismarck will start at 5:00 today, due to it being their Senior Night. Go Eagles!

Softball games on Tuesday and Thursday this week are cancelled. Senior Night will be Friday night at home vs Foreman.

Good Evening Parents and Students, Students in grades 7-10 will be taking the ACT Aspire test starting tomorrow, Monday (4/18) and finishing Wednesday (4/20). The link below is the testing schedule. Please encourage the kiddos to get some rest and come ready to do their best. Also, help them to remember to charge their Chromebooks and bring both their charge and Chromebook to school tomorrow. We can't wait to see everyone's smiling faces bright and early tomorrow morning. Hope you had a great weekend!
https://docs.google.com/document/d/1EUOLZkzxbCYuaFKzowodwcBUQsj-OQFAwNNhCwko0Cc/edit?usp=sharing


Congratulations to Jessica Vaughn for winning the Hot Springs National Park Rotary Club Scholarship! We are very proud of you and look forward to all of your accomplishments!

Just a reminder, all students, grades 7-10, must bring their Chromebooks and chargers to school for testing beginning on Monday 4/18 through Wednesday 4/20. Please make sure the Chromebooks are charged as well. Have a great weekend!

Just a reminder, juniors and seniors do not need to report to campus until 10:00 the mornings of 4/18, 4/19/ & 4/20, unless they have college classes, which they must report too. The college bus will still run at its regular time. Have a great weekend.