Dress-up days begin tomorrow for Homecoming Spirit Week!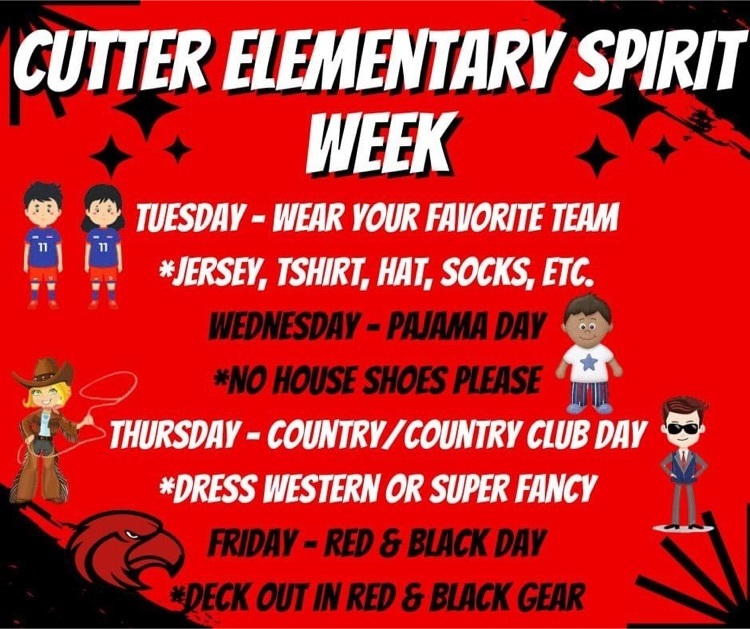 Dressup days begin tomorrow for Homecoming Spirit Week!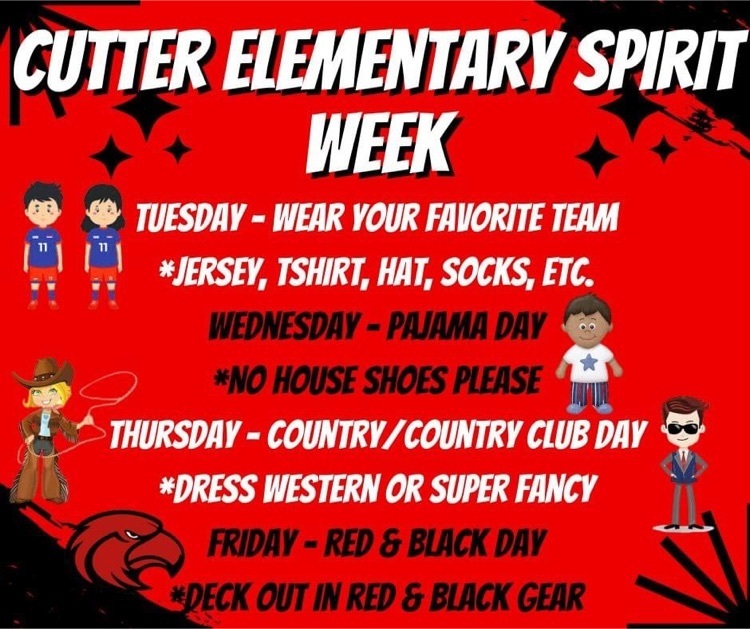 Elementary Teachers will be scheduling times for you to meet with them if a conference is requested/required. Please see the information your child's teacher is sending home this week. If you need more information after reading the paper coming home, please contact your child's teacher. Thank you for partnering with us! See you on October 17th!
Social Emotional Learning at Home The absolute best part of my job is going into your students' classes and talking about skills that they need to become a functioning citizens in society. It is our jobs as educators to equip students with not only their educational needs but also, their social emotional learning needs. Social Emotional Learning or SEL, is defined as a part of education and human development where knowledge, skills and attitudes are developed into healthy identities, emotions are managed and young people (even adults) achieve their goals. SEL helps to strengthen our self-awareness, self-management, social awareness, relationship building and decision-making skills so that we are better equipped and prepared to handle everyday stress, anxieties and challenges. SEL will help us solve problems and work together in the classroom and at home. Here are some tips to promote SEL at home.  Take care of yourself, even when it feels like you CAN'T.  Establish routines-they provide a sense of safety and security.  Commit acts of kindness for others-filling others buckets fills yours!  Celebrate what you can-find joy in small victories. Journal those small victories so on sad days you can find joy.  Practice active listening-ask questions and listen actively and model eye to eye contact. Validate that you see and acknowledge their feelings, fears and concerns.  Help your child express and name their emotions.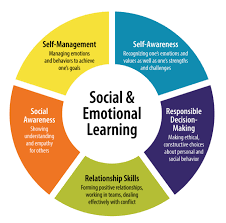 We CAN'T wait to see you!! Doors open at 7:30 for students. Bring those smiling faces because we're bringing ours!! See you soon!
Welcome home to our new elementary staff! We couldn't be more excited to have you join this special Eagle family! Parents, be sure to say hi to these friendly faces at Open House this Thursday from 4:00-6:00!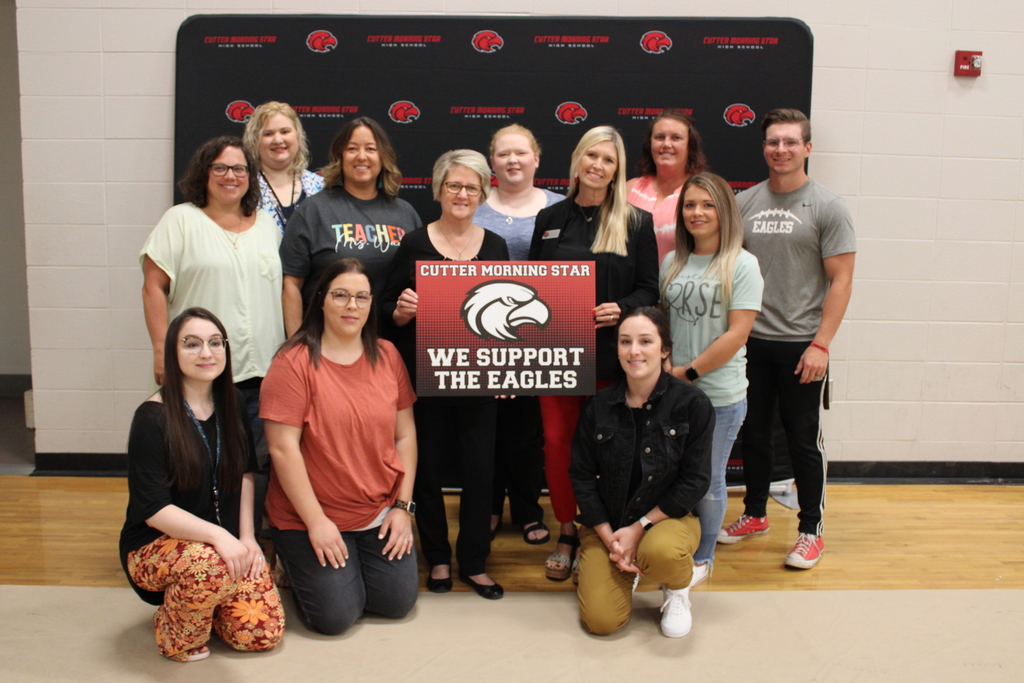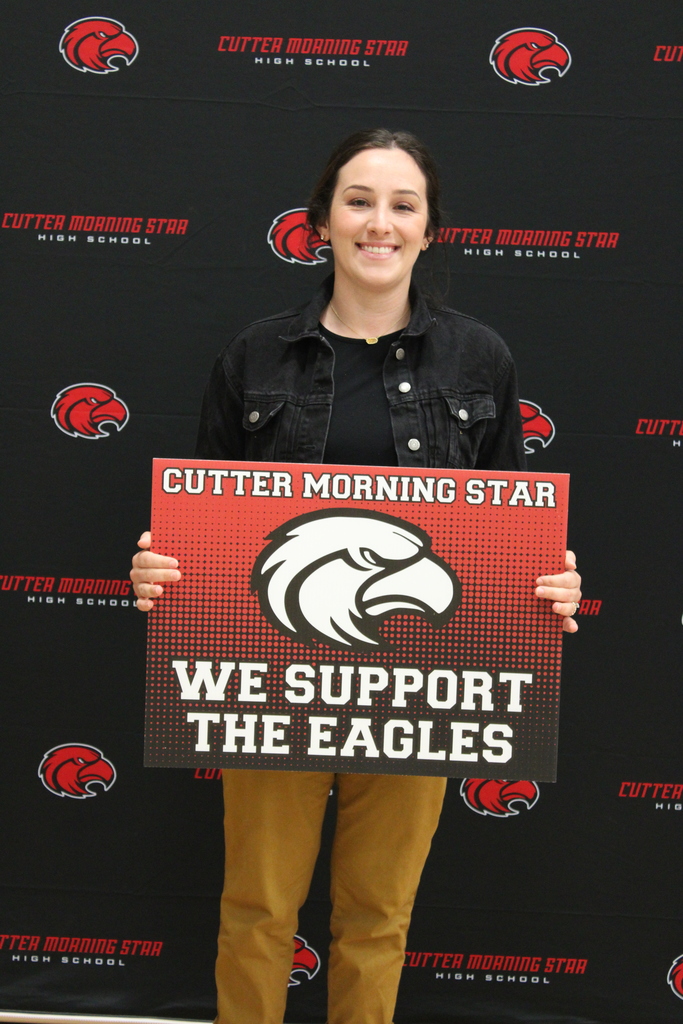 Have a 3rd-6th grade child that's interested in playing football? Join us this Friday night for a REQUIRED parent meeting. Even if you aren't sure you want to sign them up, come hear the information and ask questions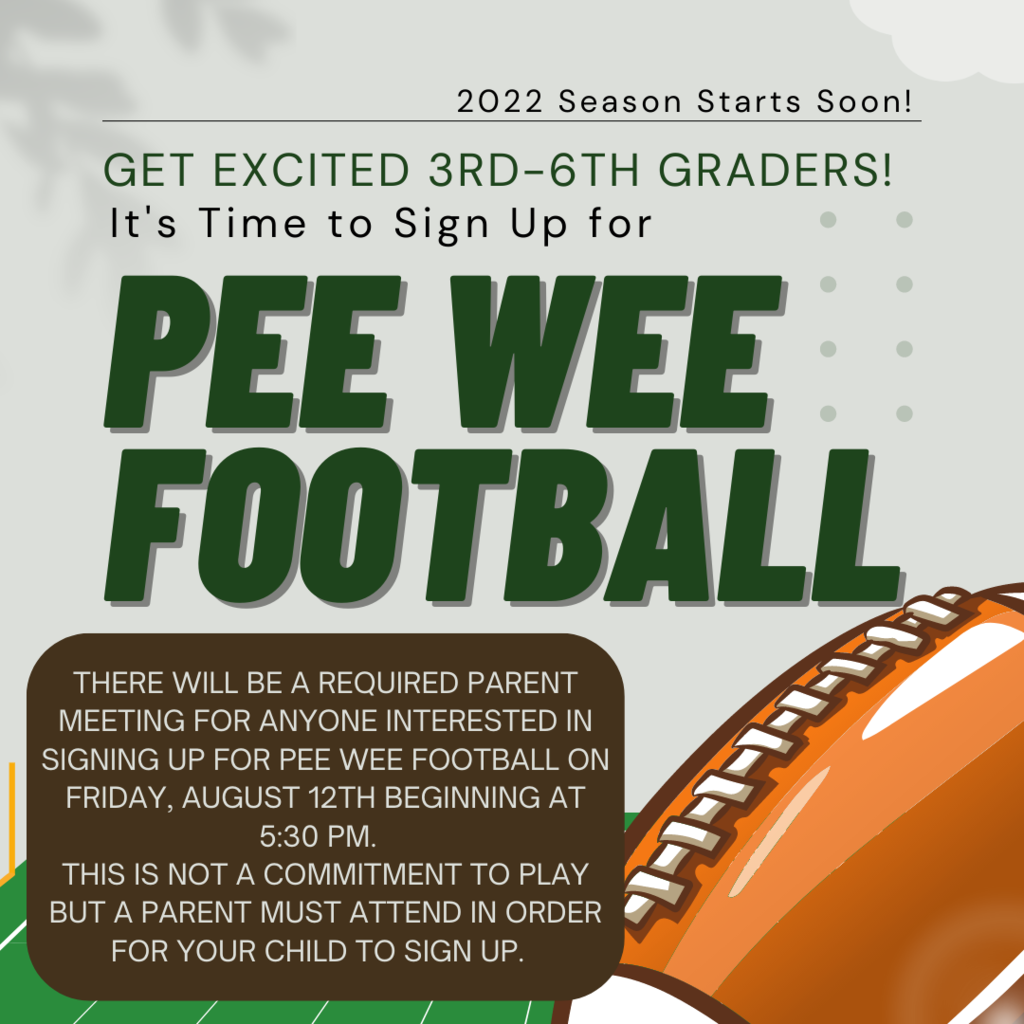 Come out and support our Cheerleaders! They are out in the HOT weather doing a car wash fundraiser. If you don't want a car wash at least come donate to them. We want to teach our students about hard work and we need you to support them. They will be at the Eagles car wash from now until 1:00 p.m. come get a car wash and donate! Thank you for your support.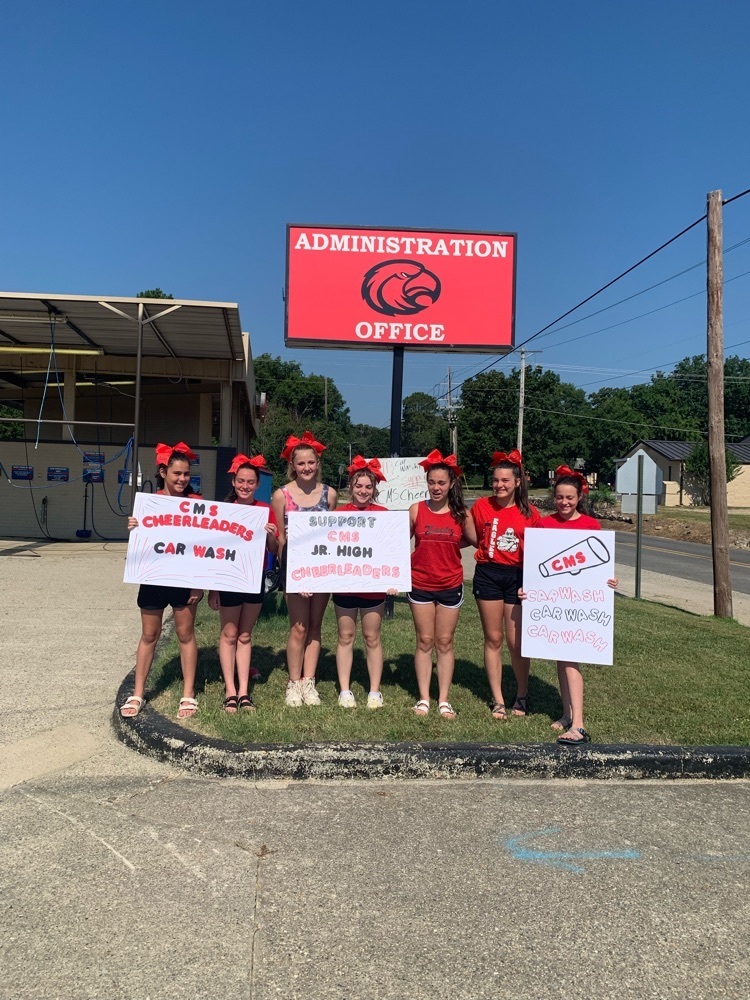 Kindergarten Registration will be Monday, March 7th and Tuesday, March 8th from 9:00am-2:30pm and Wednesday, March 9th from 9:00pm-6:00pm. For more information please call the office at 501-262-2414 ext. 1.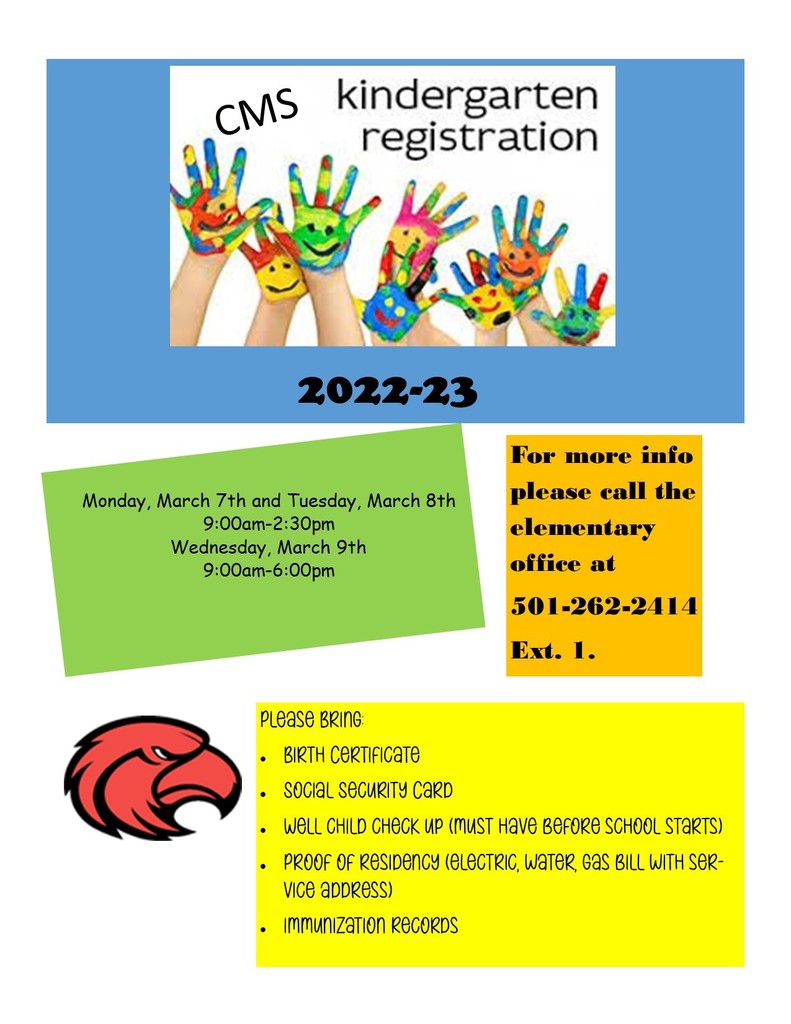 No school on Thursday, February 17th and Friday the 18th. Parent Teacher Conferences are on Thursday, February 17th from 1:00-7:00. Hope to see you there.

Cutter Morning Star School District Town Hall Meeting to discuss the option of a 4-day school week for the 2022-2023 school year. Thursday, February 17, 2022 Please choose to attend at least one of the following meetings: 3:00 pm @ CMS Elementary School Cafeteria 4:00 pm @ CMS High School Media Center 5:30 pm @ CMS Elementary School Cafeteria 6:30 pm @ CMS High School Cafeteria All parents/guardians of Cutter Morning Star students are welcome to attend.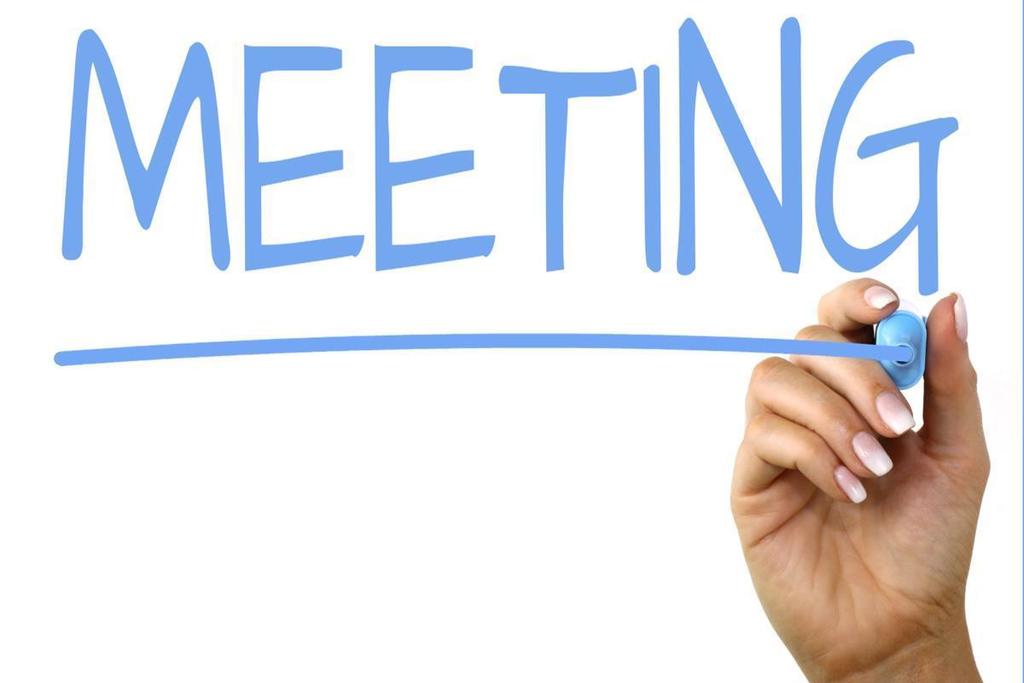 Cutter Morning Star will be using another AMI tomorrow, Friday, February 4, 2022. Please stay safe and warm.

Attention Parents and Students! Yearbooks are on sale for $45.00. Buy your yearbook today! Deadline to purchase a yearbook is April 29th. Don't miss out on all of the special memories! Go to
https://jostensyearbooks.com/?REF=A00370980
and order today!

Cutter Morning Star High School is in lockdown because we received a threat. We are investigating the situation. We have Garland County Deputies in our high school building assisting in the investigation. Elementary is on soft lockdown as a precautionary measure. We will update you as soon as we have more details.

Picture Day is here and is set for Friday, Aug. 27th from 8:00 a.m. - 1:30 p.m. Students will be called out by grade starting with the Pre-K first. The pictures will take place in the Elementary Band Room. If anyone is absent due to unforeseen circumstances, retakes will be Oct. 11. Virtual students can come in any time before 1:30.

2021 YEARBOOKS: Yearbooks should be in during the first week of school from Aug. 16 - 20th. Keep a look out for an arrival announcement and when they can be picked up.



Reminder CMS WOW day tomorrow. Guest speaker Russ Taff starting at 12:50pm May 14, 2021 in the Arena. Community members invited.