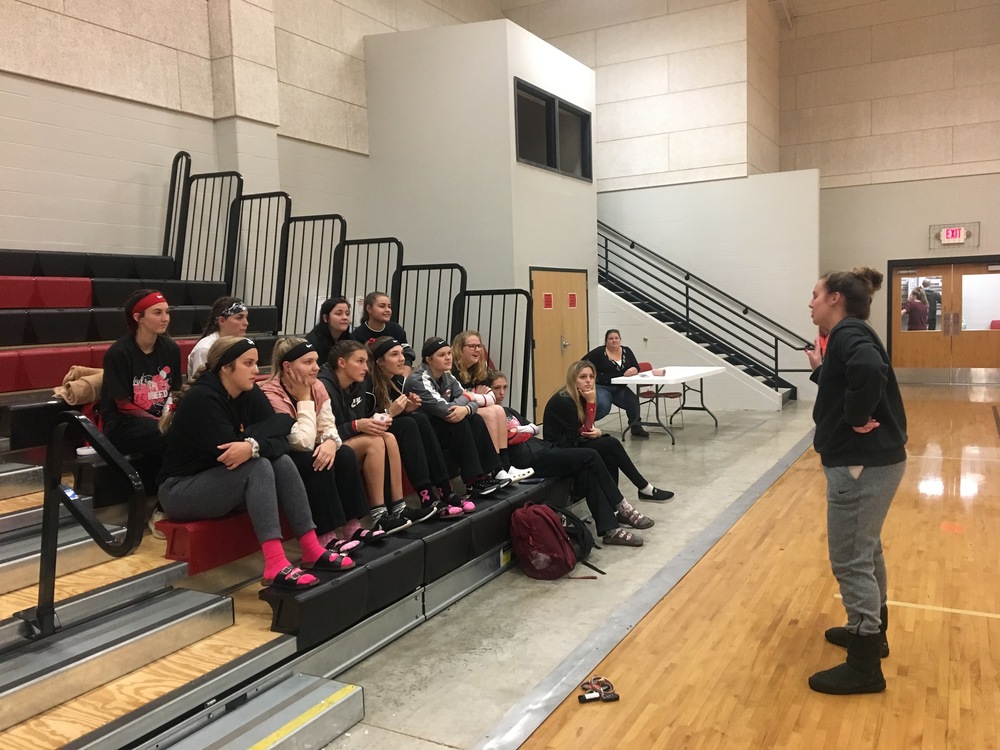 Former Mississippi State VB Player gives Lady Eagles PEP TALK!!!!
Brittany Senn
Tuesday, October 16, 2018
Former Mississippi State Volleyball player, Madison Bach, came yesterday to give our volleyball players a
pep talk before the District Semi-finals. Thank you Maddie. The Lady Eagles won 3-2 last night in the District Semi-finals
and play tonight in the finals vs. Conway St. Joe at 6:00.